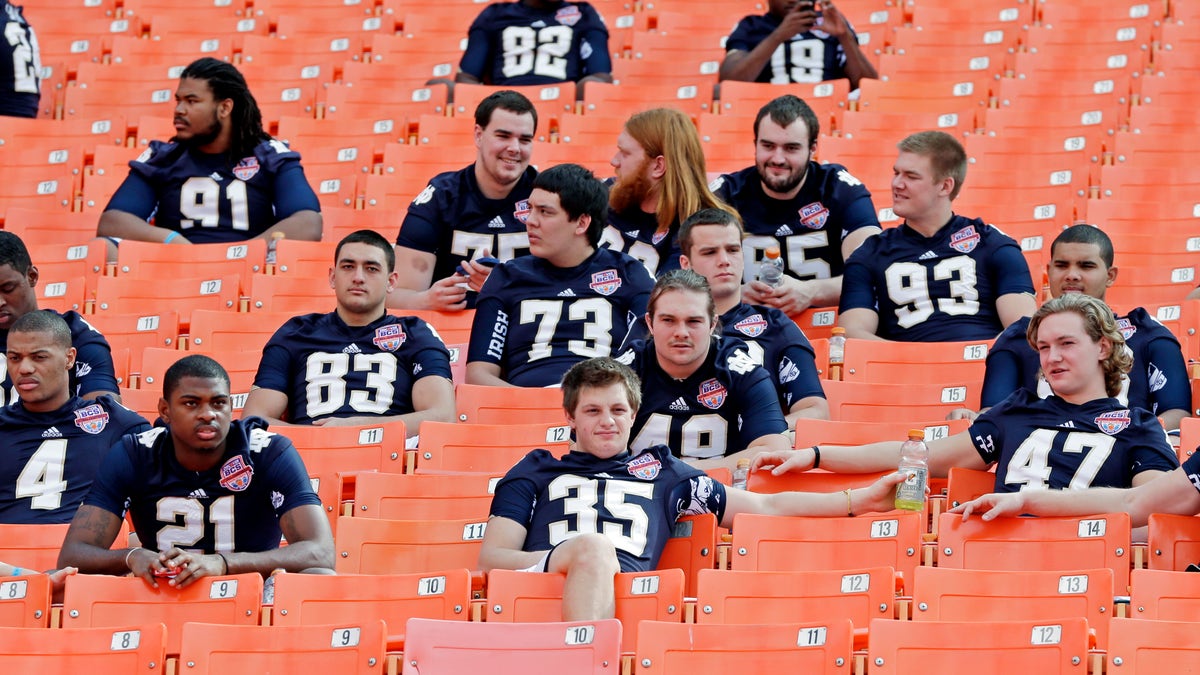 MIAMI – Notre Dame nose guard Louis Nix III hardly ever quiets down. Defensive end Stephon Tuitt speaks in a voice that's barely above a whisper.
Maybe that's why those two Fighting Irish defensive linemen complement each other so well.
Nix and Tuitt are the leading tacklers on the defensive line for the top-ranked Irish, who take on No. 2 Alabama in the BCS title game on Monday night. Nix was selected as the team's defensive lineman of the year, and Tuitt has earned a slew of postseason awards after a team-high 12 sacks in the Irish's first 12 games.
Off the field, they say they talk all the time.