Niners' OC on Jarryd Hayne: 'We're going to use him in all facets'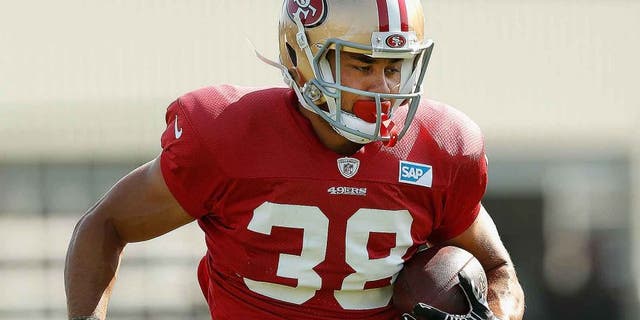 By all accounts, the transition from rugby to football for Jarryd Hayne has been fairly smooth.
Reports out of training camp say Hayne has adjusted quite well.
However, practicing and then translating those skills to playing in a live game will be the test.
As for what type of role the team will use Hayne, it will be more of a hybrid role.
"We're definitely going to use him on all facets of the game," Niners offensive coordinator Geep Chryst said. "Running, catching, fielding on special teams, whatever T-Mac (special teams coordinator Thomas McGaughey Jr.) wants to do. And at the end of the day, I think we'll know more about Jarryd. But it's exciting."
Hayne has seen reps on special teams and at running back in training camp, and it appears the club is trying him out at different positions to see which role fits best.
A lot of eyes will most certainly be on Hayne as the Niners play their first exhibition game on Saturday.
(h/t ESPN)