NHL may reconsider sending players to Sochi over security concerns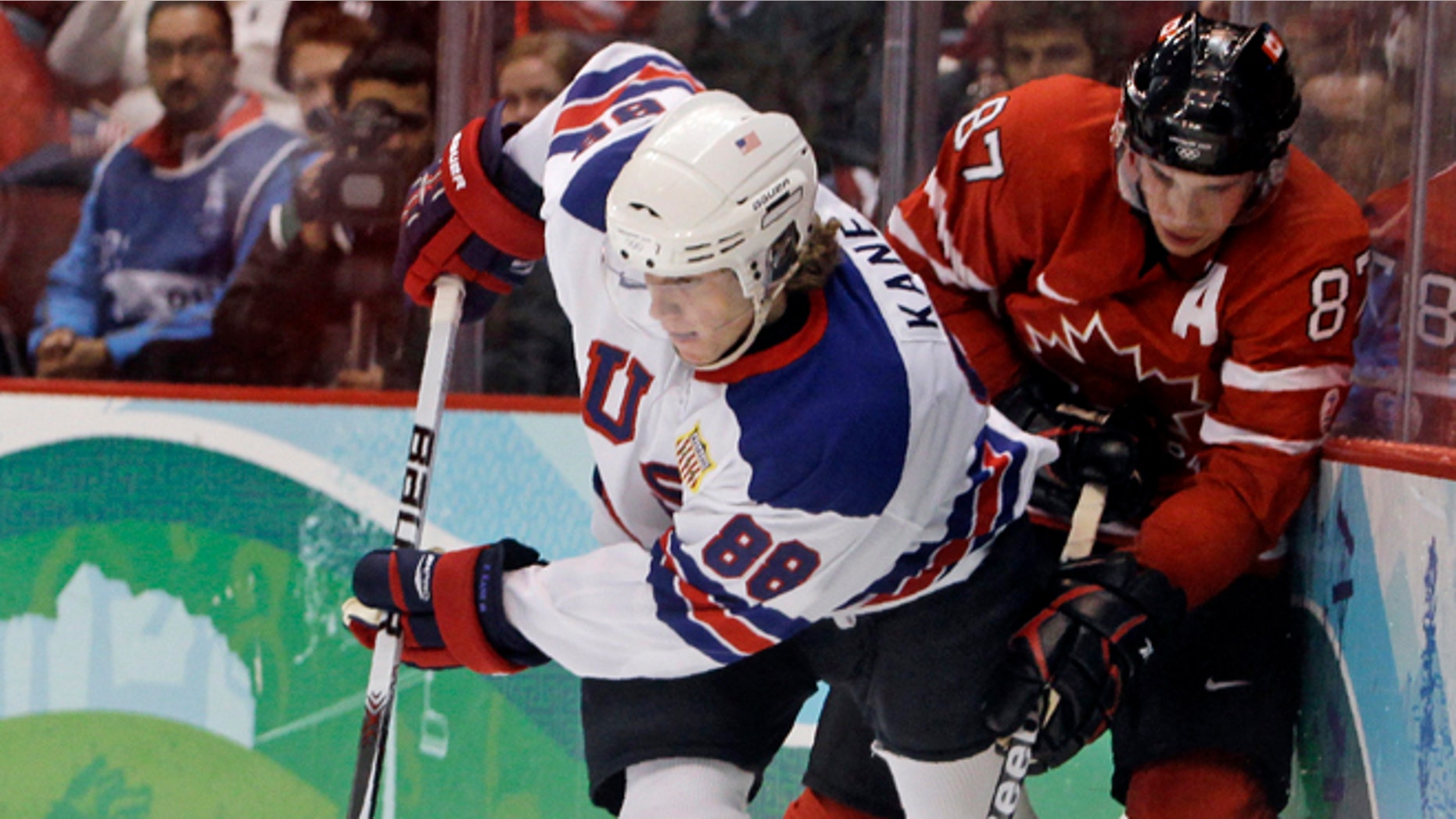 As security concerns continue to mount leading up to the Winter Olympic Games, the NHL says it will reconsider sending its players to Sochi next month if something "significant" happens before Feb. 9, according to deputy commissioner Bill Daly.
"As of now, we do not doubt that all necessary steps are being taken by the Sochi Organizing Committee, the Russian government and the IOC to ensure the safety of the athletes and guests in Sochi," Daly wrote Monday in an e-mail to The Associated Press. "Obviously, if something significant were to transpire between now and February 9 that causes us to question that conclusion, we will re-evaluate. I don't expect that that will become necessary."
Russia is mounting what is believed to be the biggest security operation ever for an Olympics, deploying more than 50,000 police and soldiers to protect the games. The cordon includes naval warships, anti-aircraft batteries and drone aircraft. Two U.S. warships will be in the Black Sea to help if needed.
"The NHLPA continues to be in contact with Olympic and security officials regarding plans for the Olympic Games in Sochi, and will work closely with all concerned to monitor matters in advance of and during the Games," NHL Players' Association spokesman Jonathan Weatherdon wrote in an e-mail.
Russian security officials have been hunting for three potential female suicide bombers, one of whom is believed to be in Sochi itself. The suspects are known as "black widows," women seeking to avenge husbands or male relatives killed in Russia's fight against insurgents in the region.
"We know some of them got through the perimeter," said Rep. Michael McCaul, chairman of the House Homeland Security Committee. "What we don't know is how many more black widows are out there. ... How many potential cells could be in Sochi and the Olympic Village?"
The world's focus remains squarely on the terror danger posed by the Islamic insurgency in the Northern Caucasus. An Islamic militant group in Dagestan claimed responsibility for two suicide bombings that killed 34 people in late December in Volgograd and threatened to attack the games in Sochi.
About 3,000 athletes from more than 80 countries will be competing in 98 medal events. Twelve new events are on the program, with women's ski jumping making its debut after being rejected for inclusion at the 2010 Vancouver Games.
Sochi's preparations have also been clouded by the Western uproar against a Russian law enacted last year that prohibits gay "propaganda" among minors. Critics and gay activists say the law discriminates against homosexuals and could be used against anyone openly supporting gay rights at the games.
Putin has insisted there will be no discrimination of any kind against any athletes or spectators in Sochi, yet his recent comments linking homosexuality and pedophilia have only inflamed the issue.
The IOC, meanwhile, has reminded athletes to comply with "Rule 50" of the Olympic Charter, which forbids protests or political gestures at Olympic venues.
The Associated Press contributed to this report.