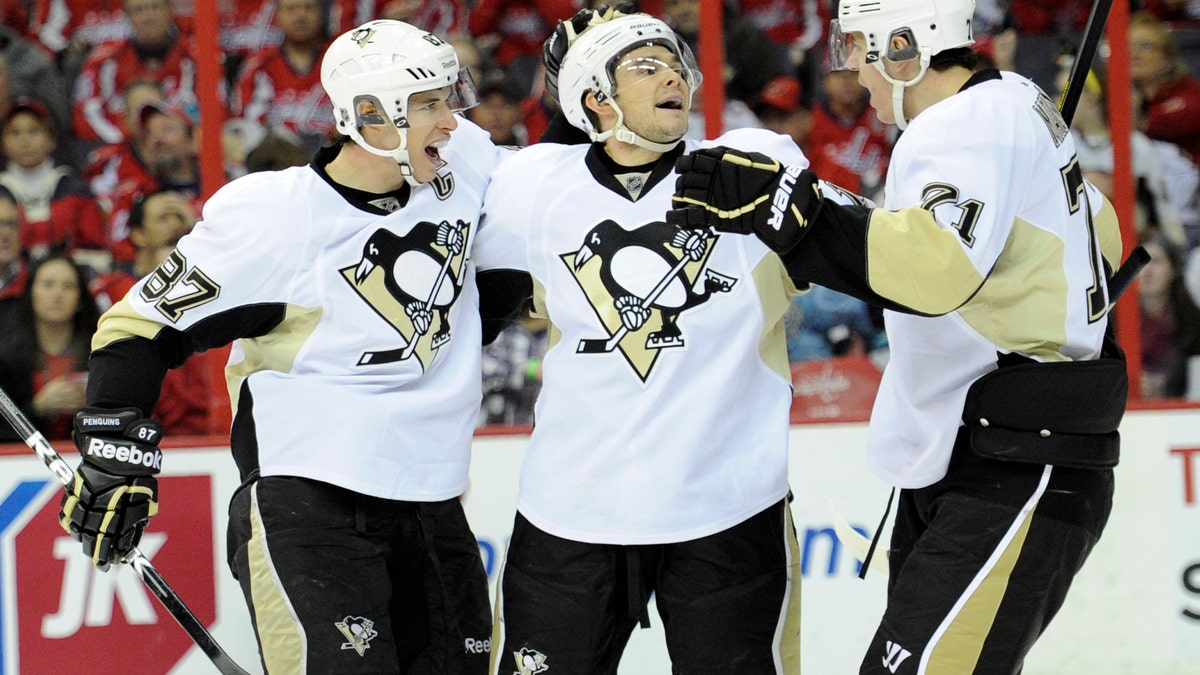 WASHINGTON – The NHL agrees with Chris Kunitz — he scored four goals instead of three in the Pittsburgh Penguins' win over the Washington Capitals.
The league announced Monday that Kunitz has been credited with a fourth goal from Sunday's 6-3 victory.
Replays appeared to show that Kunitz redirected Paul Martin's shot from the point for the game's first goal. The official scorer initially gave the goal Kunitz but later switched it to Martin.
Martin said after the game that he got his stick on the puck.
The change gives Kunitz six goals on the season.