NFL's Monday night slate features double dose of Kendricks at LB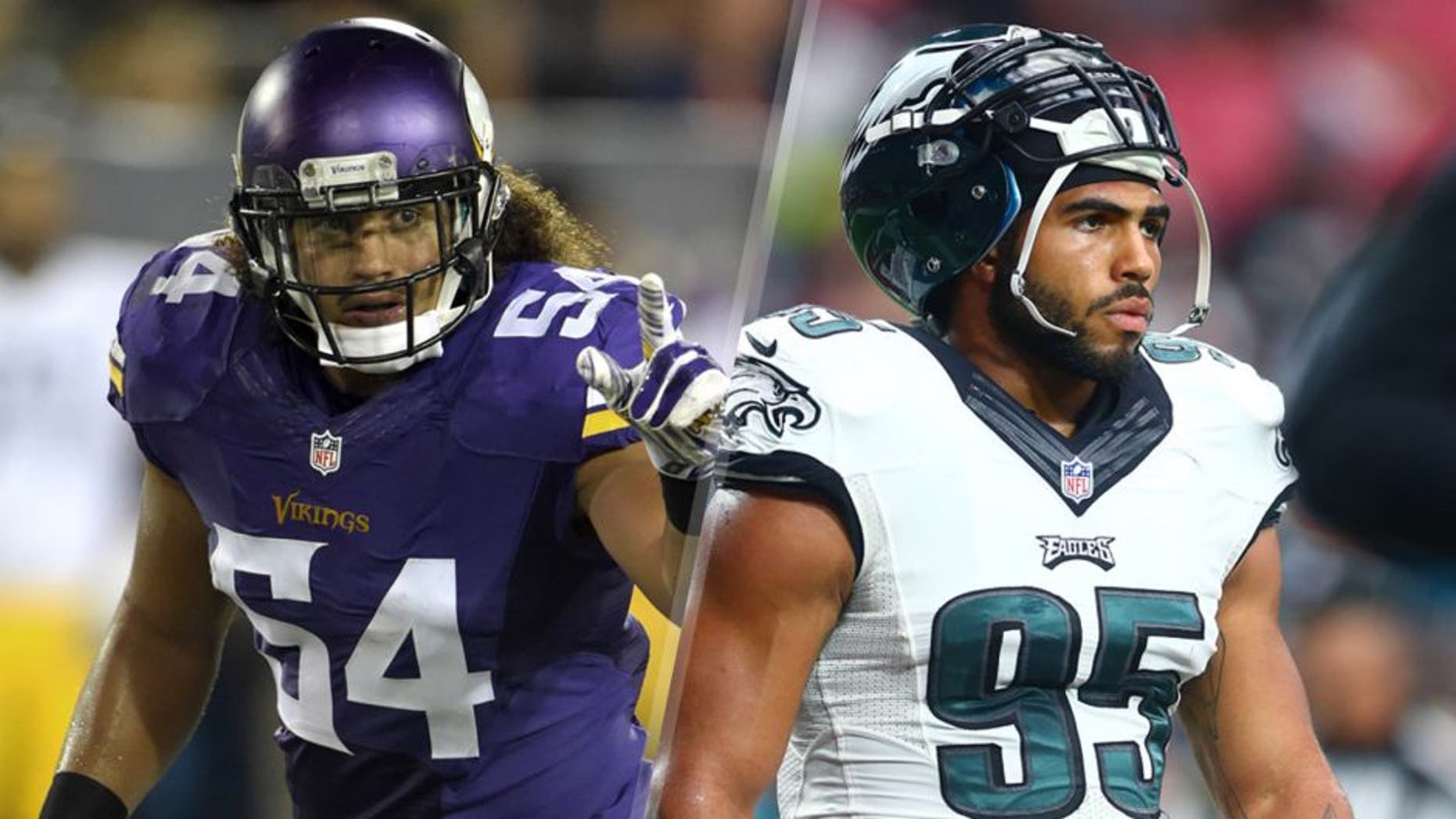 ESPN will air back-to-back games as part of a special Monday Night Football doubleheader to help ring in Week 1 of the new NFL season. The Philadelphia Eagles and Atlanta Falcons will do battle in the early matchup, then the Minnesota Vikings and San Francisco 49ers clash in the nightcap.
That's about six hours of the Kendricks brothers.
Mychal Kendricks, a fourth-year pro, has developed into a star for the Eagles. The athletic inside linebacker anchors Philadelphia's defense and will be keeping a close eye on Falcons quarterback Matt Ryan on Monday night.
Mychal's younger brother, Eric, is a rookie for the Vikings. He's not a starter yet, but he'll get chances to make plays against San Francisco's Colin Kaepernick when Minnesota employs its nickel defense.
"Hopefully we're both playing well. That'd be awesome," Eric Kendricks said, per ESPN's Ben Goessling. "We talked about it earlier in the week, about how cool it was, and that we're blessed. It's just crazy where we came from. But at the end of the day, we've still got to play the game."
The Kendricks brothers are from Fresno, California. Older brother Mychal (6-0, 240 lbs.) went to Cal, while younger brother Eric (6-0, 232 lbs.) chose UCLA. Both linebackers were second-round picks in their respective draft classes.
(h/t ESPN)