NFL's Cam Newton apologizes for remark deemed as sexist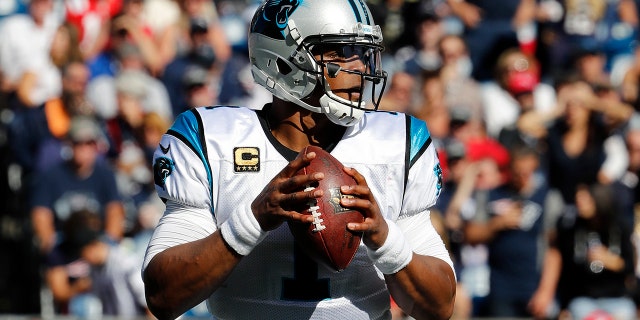 NEWYou can now listen to Fox News articles!
NFL quarterback Cam Newton issued an apology Thursday night, one day after a remark to a female sportswriter sparked a firestorm.
"After careful thought, I understand that my word choice was extremely degrading and disrespectful to women," the Carolina Panthers star says in a video posted on Twitter. "To be honest, that was not my intentions. And if you are a person who took offense to what I said, I sincerely apologize to you.
"I realize," Newton says at one point, "that the joke is really on me."
Newton was apparently taken by surprise Wednesday when Jourdan Rodrigue, a football writer with the Charlotte Observer, asked him an insightful question about the team's passing game.
"It's funny to hear a female talk about routes," Newton commented. "It's funny."
The comment unleashed a torrent of criticism that Newton was being dismissive of the female reporter. Earlier Thursday, yogurt maker Dannon announced it was ending Newton's contract with the company.
Another sponsor, Gatorade, said Newton's comments were "objectionable and disrespectful to all women."
The NFL said Wednesday that Newton's comment was "just plain wrong and disrespectful to the exceptional female reporters and all journalists who cover our league."
NFL spokesman Joe Lockhart told reporters Thursday that it was not yet determined if the league or the Panthers would discipline the 28-year-old Newton for the incident.
Rodrigue, 25, said she spoke with Newton on Wednesday, soon after the comment, but did not receive a direct apology from him at the time.
Rodrigue issued an apology of her own Thursday, the Charlotte Observer reported, after reports surfaced that she used a racial slur in Twitter messages she wrote while still a college student several years ago. The tweets were first reported by BlackSportsOnline.com.
Meanwhile, some Newton fans argued on social media that the quarterback was being treated unfairly.
Newton was expected to be in the Panthers' lineup for the team's game Sunday against the Detroit Lions.
The Associated Press contributed to this story.