NFL celebs witness New York HS team setting state record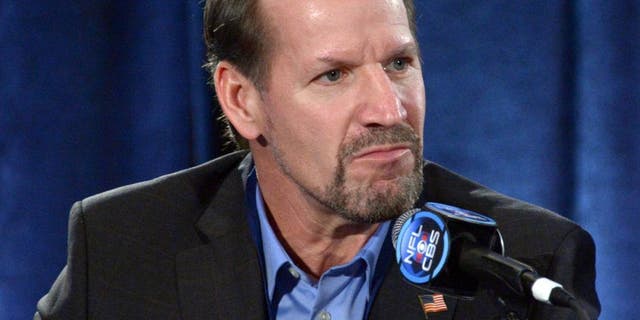 An upstate New York high school football team had quite the NFL guest list Friday when it broke a long-standing state record for the longest unbeaten streak.
Maine-Endwell defeated Johnson City 45-30 for its 56th consecutive victory. The four-time defending state champions surpassed the 54-0-1 run by Massena High that ended in 1957.
Johnson City's supporters at the game included Tennessee Titans defensive lineman Daquan Jones, a 2010 graduate of the school who went on to play at Penn State before turning pro.
But the Press & Sun-Bulletin reported Jones was outnumbered on the home sideline by an impressive array of former Pittsburgh Steelers that included Pro Football Hall of Famers Franco Harris and Jerome Bettis, Super Bowl-winning coach Bill Cowher and defensive lineman Chris Hoke, who spent his entire 11-year NFL career with Pittsburgh.
"Coach Cowher gave the best pre-game speech before the game," said Maine-Endwell senior running back John Cerra. "That's one moment I'll never forget."
It turns out the Steelers contingent wasn't there to watch the Spartans make state history, though it made for a nice bonus. Before the game, Maine-Endwell retired the No. 9 jersey worn by former baseball and football player Thomas Tull.
Tull is a film producer and chairman of the board and CEO of Legendary Pictures, which has connections to a number of Hollywood hits including 300, The Dark Knight trilogy and The Hangover. He took an ownership stake in the Steelers in 2009 and has donated generously to the Maine-Endwell school district.