New York Yankees' Alex Rodriguez Gets in the Game, Off the Field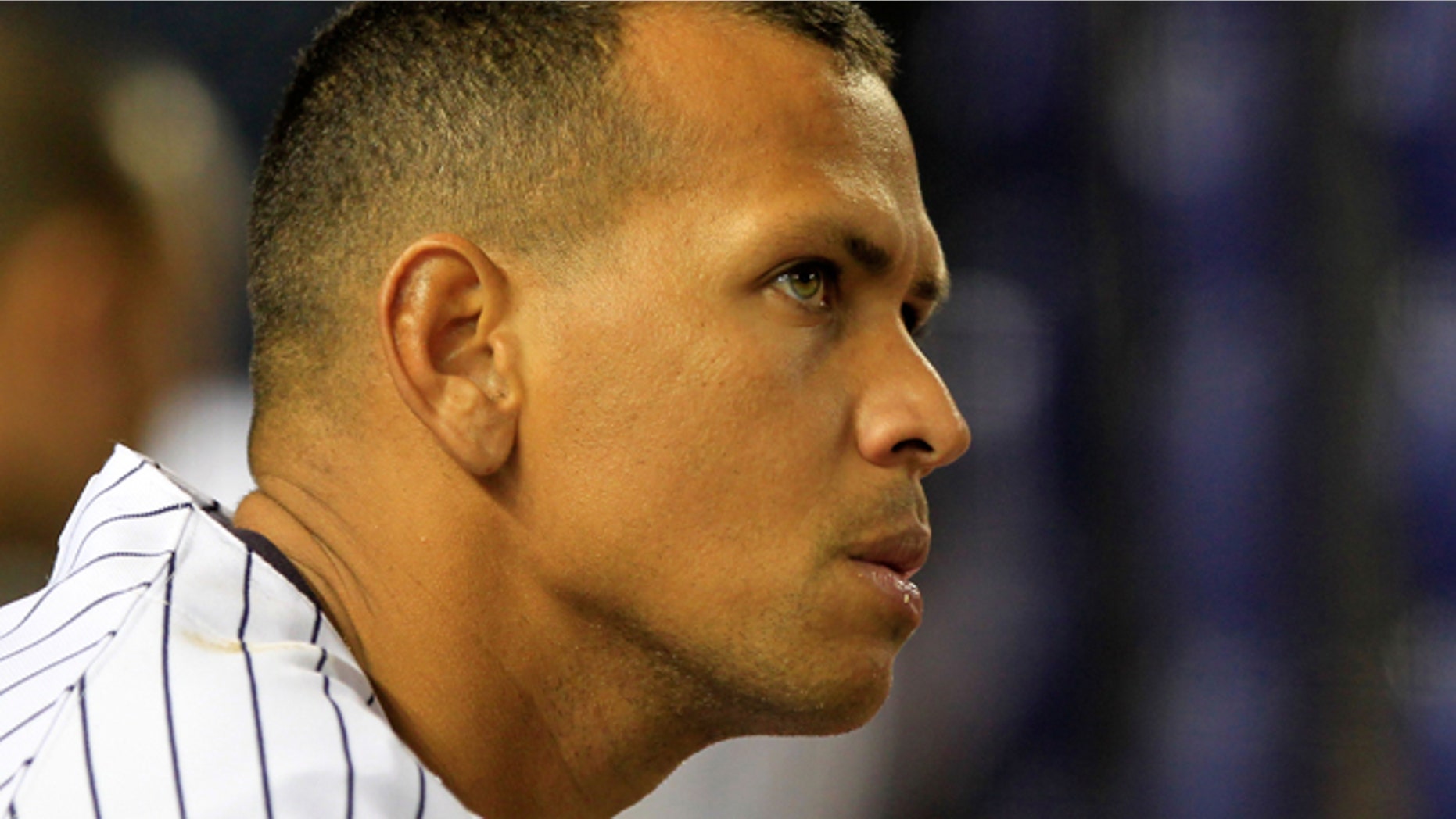 As his team struggled to keep pace with the Detroit Tigers, slumping New York Yankee Alex Rodriguez was keeping himself busy in the dugout - with the ladies.
Continuing to receive criticism for his lack of game on the field, Rodriguez is not letting that stop him from proving his game off it.
According to The New York Post, the highest paid Yankee openly flirted with two blondes sitting above the team's dugout at Saturday's American League Championship series opener.
A source confirmed that while his team was trying to beat the odds and make a comeback, the Dominican-American player was using extra baseballs to send his phone number to some beautiful admirers.
"Alex was holding a pen and wrote a note on a ball, which was thrown at the women by a ball boy," the source said.
Unluckily for A-Rod, whose image in the past week has becoming seriously tainted, the flirty exchanges were not unnoticed.
I was absolutely stunned that even…A-Rod would not be focusing on such a critical game, supporting his teammates.
"The girls, who had already caught two balls, seemed bemused at first and tried to hand the ball to another fan," said the Post's source, "but other fans noticed the note on it and yelled at them to read it."
"The note asked them to write their phone numbers on the ball and throw it back."
After receiving one of the beauty's numbers, the two continued to exchange glances until the unthinkable happened in the 12th inning, when the team's captain Derek Jeter broke his ankle.
It was then that Rodriguez was finally forced to turn his attention back to the game, but by then the damage had already been done.
"I was absolutely stunned that even… A-Rod would not be focusing on such a critical game, supporting his teammates," a fan who saw the events unfold told the Post.
When news broke of A-Rod's antics, a writer for ESPN took the opportunity to poke fun at Rodriguez's rather egregious behavior as writer Dan Gallo thought up what some of the Yankee's potential pick up lines could have been: "I was thinking about you during that last strikeout," Gallo wrote. And also: "It turns me on that you were the two people not booing me."
As of yet, Rodriguez has not commented on the incident. Neither has his alleged girlfriend Torrie Wilson.
Follow us on twitter.com/foxnewslatino
Like us at facebook.com/foxnewslatino