New York Giants star Odell Beckham Jr. appears with possible drugs in viral video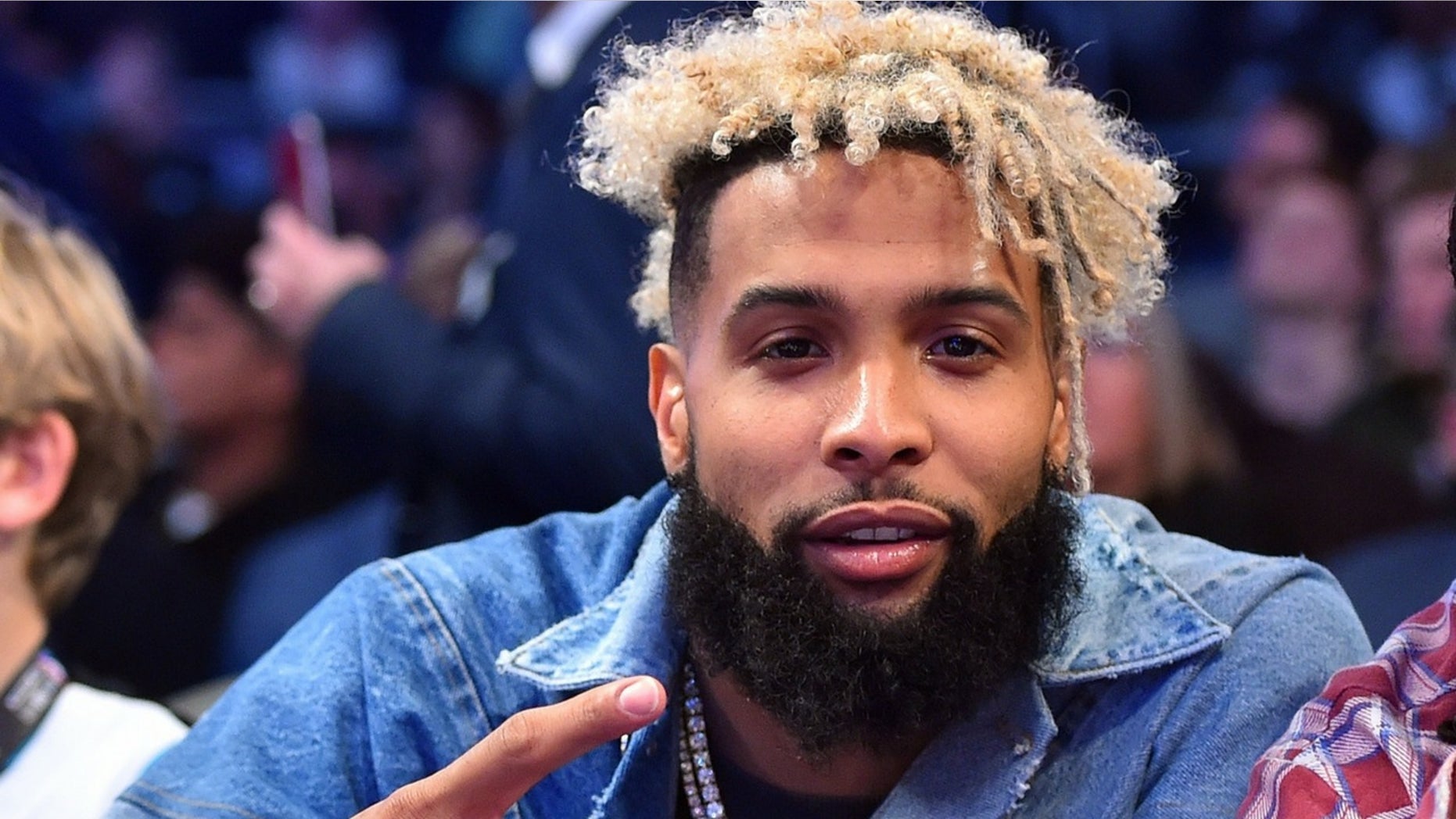 New York Giants star wide receiver Odell Beckham Jr. was not making any winning catches on Friday.
A viral video that circulated on social media Friday night appeared to show Beckham lying in bed with a brown cigarette in his hand, the New York Post reported.
The NFL star was talking to a young woman sitting beside him who appeared to be holding a credit card near lines of a white substance. A pepperoni pizza, which appeared to be untouched, was also caught in the video.
Beckham was heard saying to the woman, "Trying to get you to sleep with someone."
NFL PROSPECT SAYS TEAM OFFICIAL ASKED HIM IF HE LIKES MEN
The video, which was taken on the popular messaging app Snapchat, showed a woman turning the camera to herself with a filter covering most of her face.
The Giants said they were "aware of the video's existence" but did not comment more.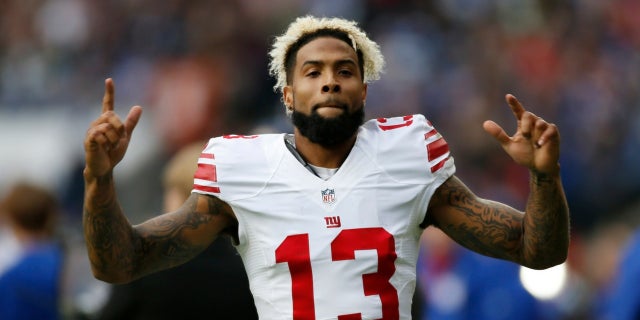 It was not immediately clear when the video was taken and if Beckham is the person involved.
NFL PLAYERS, FRIENDS HAILED FOR SAVING LIFE OF GRANDFATHER IN COLORADO HIKING FALL
The video comes at a crucial time for Beckham, 25, who is looking for a multimillion-dollar extension to his NFL contact. He is playing his last year on his rookie contract with the Giants where he is guaranteed to make $8.5 million.
The wide receiver was reportedly looking for a long-term contract extension around worth around $100 million, NJ.com reported.
However, Beckham's successful NFL career has not been without controversy.
The NFL star came under fire in January 2017 after it was reported that he and other members of the team went out partying a few days before a playoff game. Pop star Justin Bieber was also reportedly in attendance.
The team lost that playoff game to the Green Bay Packers and Beckham punched a hole outside the locker room's wall out of frustration following the loss. Former General Manager Jerry Reese said the NFL star "needed to grow up."