New WR coach Craig calls Miles 'best college football coach in nation'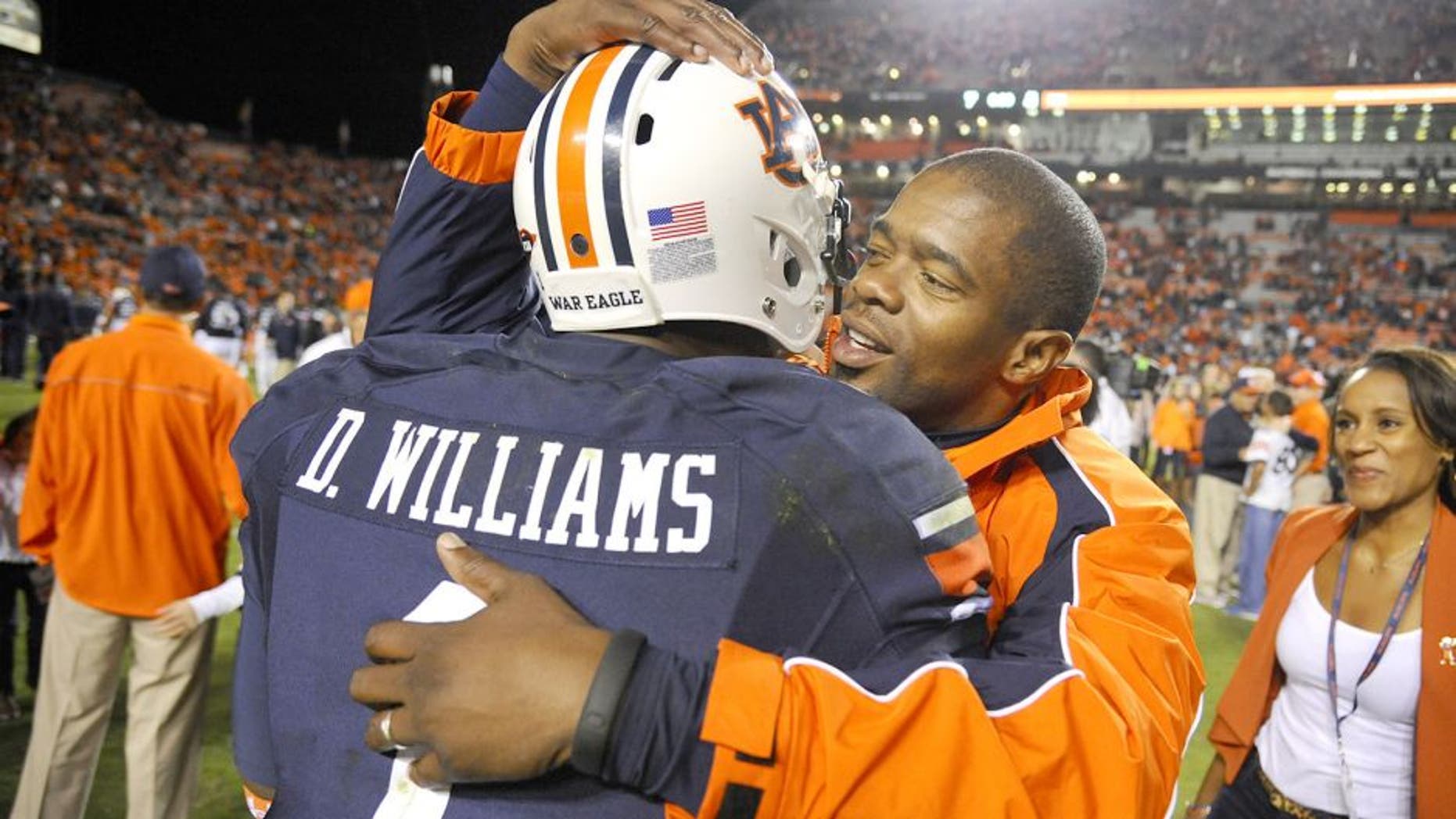 LSU made a true power move in the SEC West this past week -- poaching Dameyune Craig from Auburn's coaching staff.
The new wide receivers coach for Les Miles' program, Craig is a gregarious personality with immense recruiting ties all throughout the Southeast region (particularly in the state of Alabama). Perhaps most surprising about the move was the fact Craig starred for Auburn as a player -- holding multiple school records as a former quarterback.
As such, Craig was unveiled to the LSU brass on Wednesday in a press conference alongside new running backs coach Jabbar Juluke.
Craig spoke about the challenge of coaching at LSU, and the growth he expects to encounter in Baton Rouge. It was a primary reason for why he wanted to leave his alma mater.
"In your career, you have personal goals and you have team goals that you set," said Craig. "I have always set those, as a player and now as a coach. You just want to see men grow up and develop in your career, on and off the field. That was part of the reason for coming here."
Craig had been a graduate assistant at LSU -- before taking jobs at South Alabama, Florida State, and Auburn. He was the recruiting coordinator in Tallahassee -- and figures to be a fixture within the state of Alabama for the Tigers.
When looking at the bigger picture, LSU also offers the ability to be a perpetual winner year in and year out.
"I know they will always contend for SEC championships and national championships," said Craig. "That was part of my reason for coming back."