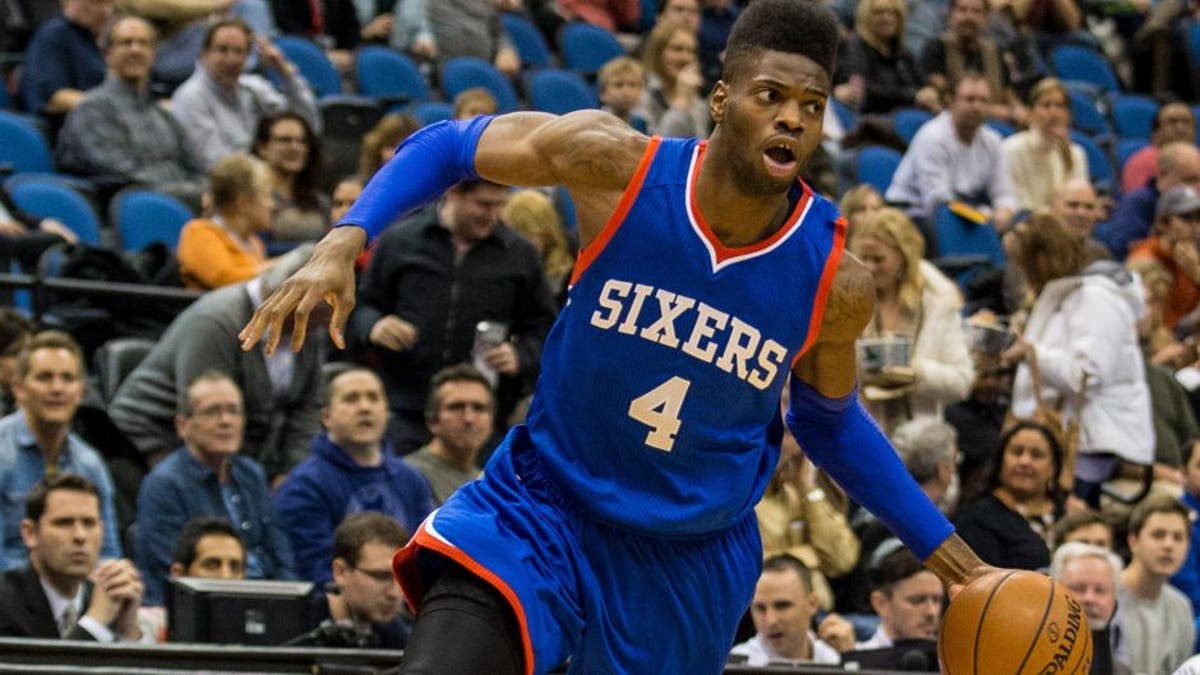 Nerlens Noel developed into an above-average defender by the end of his rookie season in Philadelphia, but his offensive game clearly could use some work.
Noel shot just 46.2 percent from the field, which is low for those playing the center position.
(For context, DeAndre Jordan of the Clippers led the league in that category by shooting 71 percent.)
Once you dive a little deeper and see that Noel shot just 28.8 percent on attempts between three and ten feet from the basket, it's easy to see why he's chosen to spend a portion of his summer in Rhode Island concentrating solely on improving his shot.
"With the supervision of his manager, Chris Driscoll, and former Boston Celtics coach John Carroll, the 6-foot-11 post player is working on his shooting and strength at Salve Regina University and the Boys & Girls Club of Newport County," writes Keith Pompey of Philly.com. "He spends upward of two hours on form shooting, followed by weight training and individual post-move development, five days a week."
"I think it's really going to help me as a basketball player overall, especially at [power forward]," Noel said of the daily workouts. "[It will] help space the floor with my ability and start hitting the jumper consistently and complement our whole offense. And, you know, just changing my whole game and how effective I am."
It's a very positive sign that Noel is showing so much dedication to his craft this early in his career. The Sixers don't plan on rebuilding forever, and if Noel can show significant improvement offensively in his second NBA season, it will only help to expedite that process.
(h/t: Philly.com)