Need more cowbell? Jimmie Johnson to the rescue!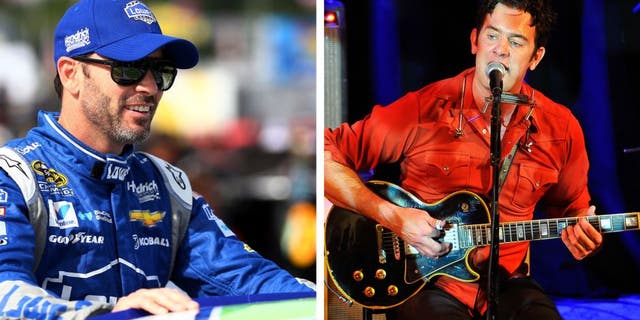 Jimmie Johnson's gotta have more cowbell.
On Monday, Johnson posted this picture of him on stage (at Belly Up Aspen in Aspen, Colorado) with Philadelphia's own G. Love & Special Sauce. The driver of the No. 48 Lowe's Chevrolet SS wasn't empty-handed.
The band was pumped to take part in an early birthday party for the six-time NASCAR champion.
We're thankful that Jimmie's got the prescription for the cowbell fever.