Ndamukong Suh: We'll have to 'will our way to sacks'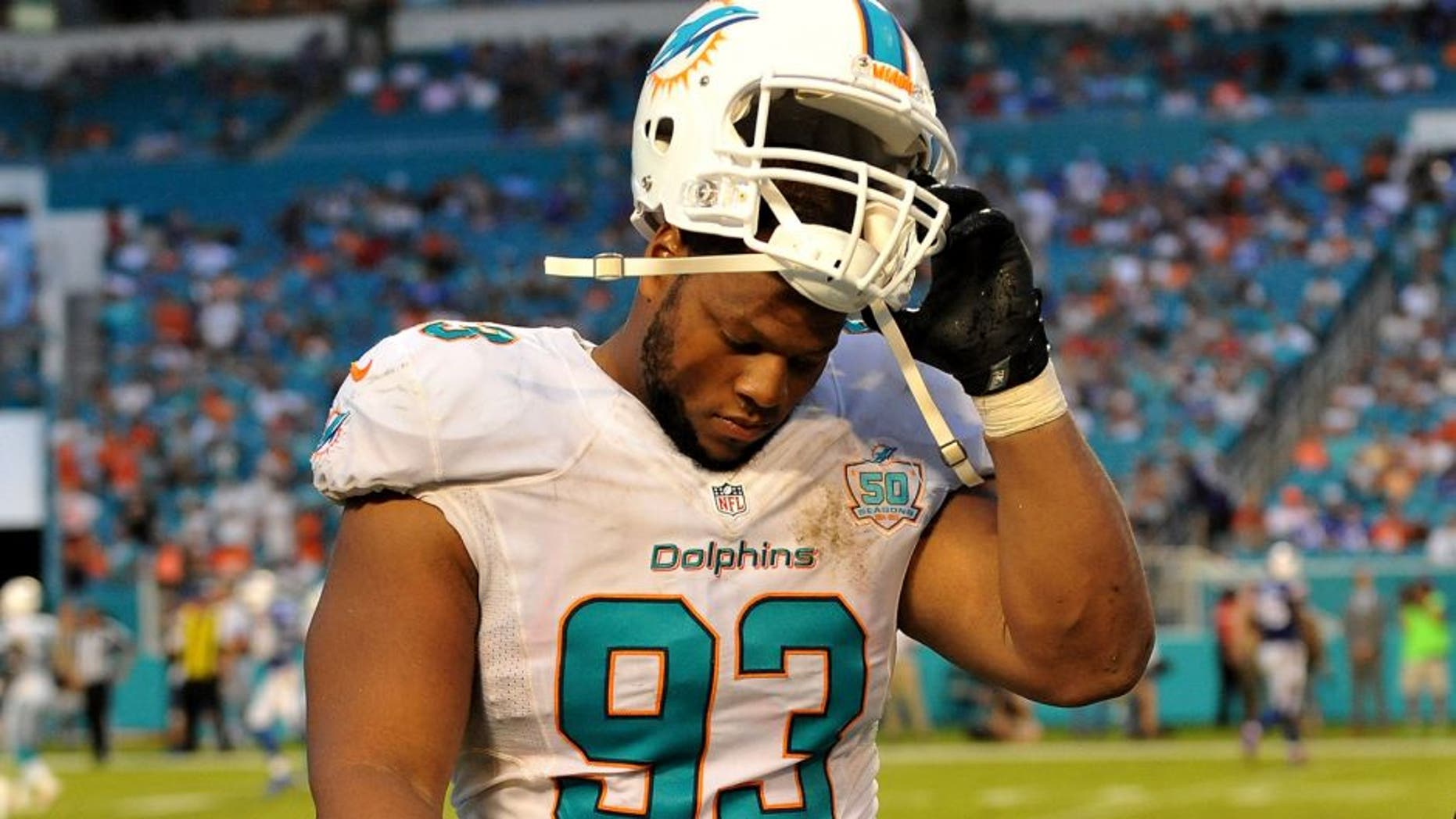 No one expected the Miami Dolphins to rank last in the NFL in sacks through three games, but that's exactly what's happened.
The Dolphins -- with Ndamukong Suh, Cameron Wake, and Olivier Vernon -- have recorded exactly one sack this season. To make matters worse, the Dolphins haven't exactly faced elite offensive lines, with their Week 3 opponent -- the Buffalo Bills -- surrendering eight sacks to the New England Patriots one week prior.
"I've gone through this before; teams don't want us to get sacks," Suh said via James Walker of ESPN. "I commend them for that. At the end of the day, we have to go out there and will our way to sacks. Nobody is going to give it to us. Nobody wants to give it to us."
Granted, no team is ever going to give their opponent sacks, so players will always have to earn them. But the Dolphins' situation is a different case altogether. They have the talent to generate pressure, they just haven't. Whether it's due to poor scheming or a lack of effort, the Dolphins have failed on defense and it will have to change if the Dolphins hope to turn their season around.
Perhaps as the season goes on, Suh's teammates will become accustom to his style of play, but his ability to wreak havoc in the backfield can only benefit Miami.