NCAA, former U of L recruit meet, possibly about escort allegations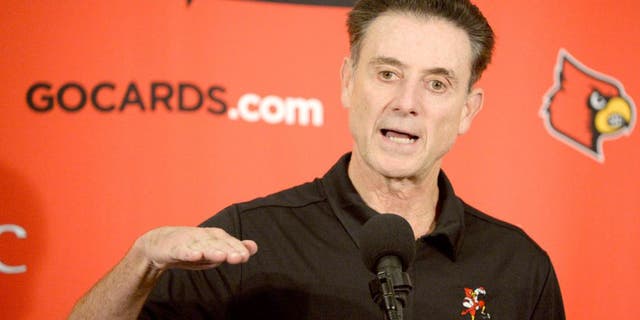 NEWYou can now listen to Fox News articles!
LOUISVILLE, Ky. -- The NCAA has talked with Ohio State freshman JaQuan Lyle, whose recruitment by Louisville is mentioned in a book by an escort alleging that strippers danced and had sex with Cardinals players and prospects.
OSU spokesman Dan Wallenberg confirmed via email that Lyle met Tuesday with the NCAA, as first reported Wednesday by Yahoo Sports. The email did not mention Louisville, but noted there were no issues at Ohio State.
Former Cardinals forward Chane Behanan didn't have much to say Wednesday about allegations in Katina Powell's book, ''Breaking Cardinal Rules: Basketball and the Escort Queen,'' that he participated in shows paid for by former basketball staffer Andre McGee.
Behanan says, ''all I know is what I've heard'' in the book, in which he is pictured with Powell.