NBA's Kyle Korver takes leave after death of brother, 27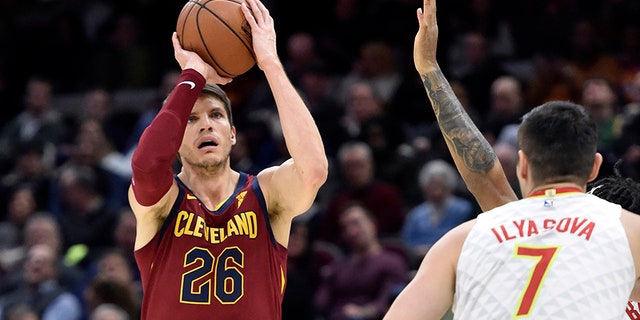 Cleveland Cavaliers guard Kyle Korver -- the team's leading three-point shooter -- won't play Wednesday against Toronto after Korver's brother died Tuesday due to an undisclosed illness.
The NBA team announced the passing of Kirk Korver, at 27 years old the youngest of four Korver brothers, on Twitter.
"We are very sad to share that Cavaliers guard Kyle Korver's brother, Kirk, passed away today," the team wrote Tuesday night. "Kyle has been excused from the team to be with his family. We extend our deepest condolences and heartfelt best to Kyle and his entire family as they go through this very difficult time."
According to reports, Kirk became seriously ill last week in Iowa and his brother left the team Friday to join his family. Kyle missed the team's Saturday win over Chicago and rejoined the team on Monday, Cleveland.com reported.
Kirk Korver, who played basketball at the University of Missouri-Kanas City, is survived by his three brothers: Kyle, Klayton and Kaled, the Des Moines Register reported.
"It is with great sadness that UMKC shares the passing of one of its student-athletes, Kirk Krover," the university tweeted. "A 2014 graduate, Kirk was an exemplary student-athlete. He defined kindness & hard work. Our hearts & prayers go out to the Krover family. He will be missed & forever loved."
Former teammates and colleagues took to Twitter to express their condolences.