NBA Playoff Central: Get Spurs-Heat Finals schedule and results right here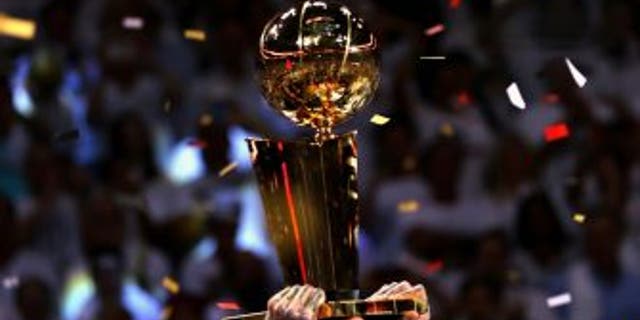 Well, this certainly looks familiar.
The Miami Heat ousted the Indiana Pacers from the Eastern Conference Finals, while the San Antonio Spurs dropped the Oklahoma City Thunder in the West, setting up an NBA Finals rematch.
The Spurs were the No. 1 seed last season, and are again this time. The Finals kick off Thursday, June 5 on San Antonio's home floor.
Now, the old guys -- and their legs -- will once again face off against the mighty Miami Heat, who are gunning for their third straight NBA champsionship.
As has been the case from the opening tip of the postseason, our Playoff Central has you covered with schedules, scores & recaps of every game of the conference finals ... and every other round.
CONFERENCE FINALS | CONFERENCE SEMIFINALS | CONFERENCE QUARTERFINALS
All times Eastern
* -- If necessary
NBA FINALS
1. San Antonio Spurs vs. 2. Miami Heat
Series tied 0-0
Game 1: Heat at Spurs, Thursday, June 5, 9 p.m., ABC
Game 2: Heat at Spurs, Sunday, June 8, 8 p.m., ABC
Game 3: Spurs at Heat, Tuesday, June 10, 9 p.m., ABC
Game 4: Spurs at Heat, Thursday, June 12, 9 p.m., ABC
*Game 5: Heat at Spurs, Sunday, June 15, 8 p.m., ABC
*Game 6: Spurs at Heat, Tuesday, June 17, 9 p.m., ABC
*Game 7: Heat at Spurs, Friday, June 20, 9 p.m., ABC