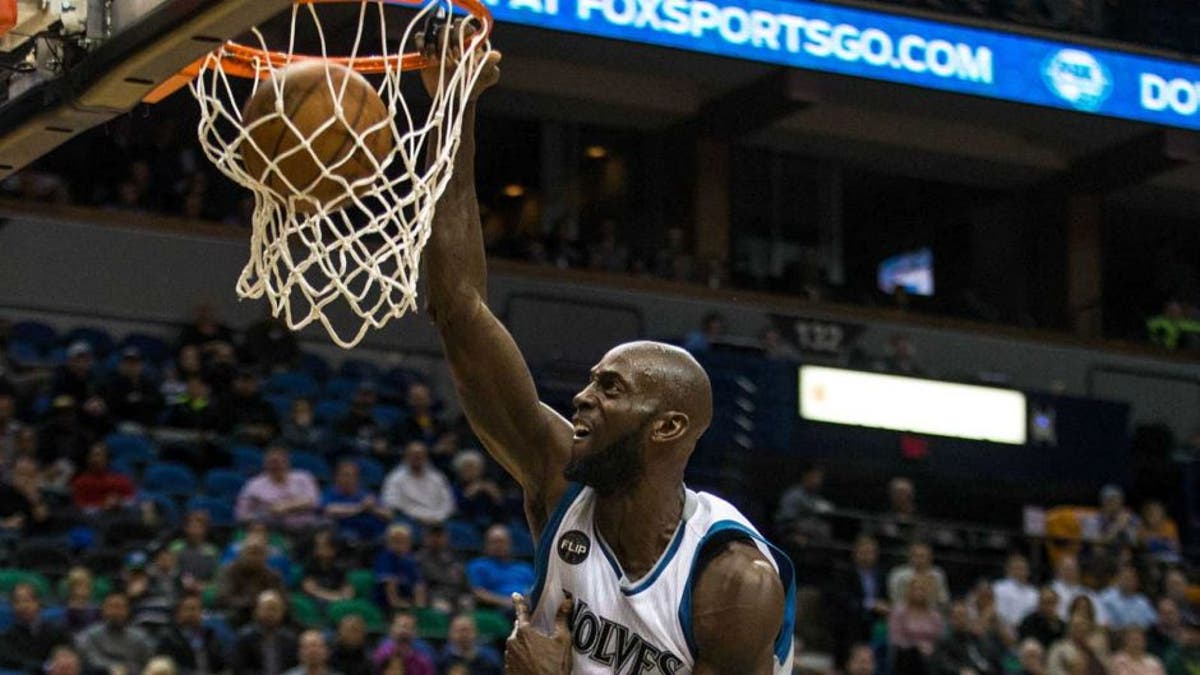 Kevin Garnett finished his career the way he started -- playing for the Minnesota Timberwolves.
Garnett is easily the best player in franchise history, and while his second go-round with the team wasn't as productive as his first, it just felt right seeing him once again in a Wolves uniform.
Friday, Garnett called it a career after 21 seasons. Athletes from all walks of life took to social media to show their appreciation for Garnett. Here's a sampling.