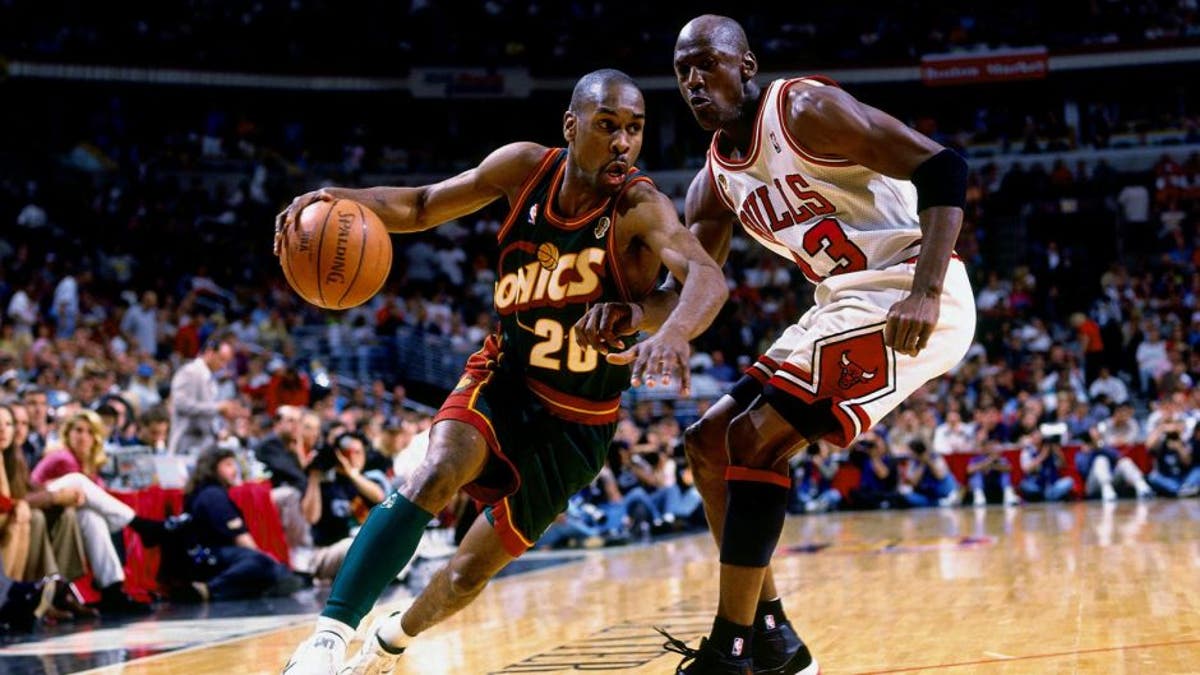 Gary Payton is widely regarded as one of the best trash talkers in the history of professional sports. He was an expert at burrowing inside his opponent's mind and obliterating their confidence.
The 47-year-old retired from the NBA nine years ago, but his quick tongue and competitive juices are still going strong, and while watching his son, Julian, play in a close high-school game over the weekend, Payton couldn't help but get into it with Josh Jackson, the nation's number one recruit (via Yahoo!):
This is awesome, but it would've been even more awesome to witness one of the greatest perimeter defenders in NBA history try and contain the prodigious Jackson, whose legend continues to grow.
The Michigan native knocked down a game-winning three earlier this month...with a broken finger:
He's tough, went toe-to-toe with the Payton family and in a few years will likely be in the NBA. No matter how much success he goes on to have, there's a good chance he'll never forget Saturday night's verbal sparring. Nor will anyone lucky enough to catch it in person.