NBA: Iverson & DR, Not! Ricky Rubio's Knee, Nene in Wizards-Land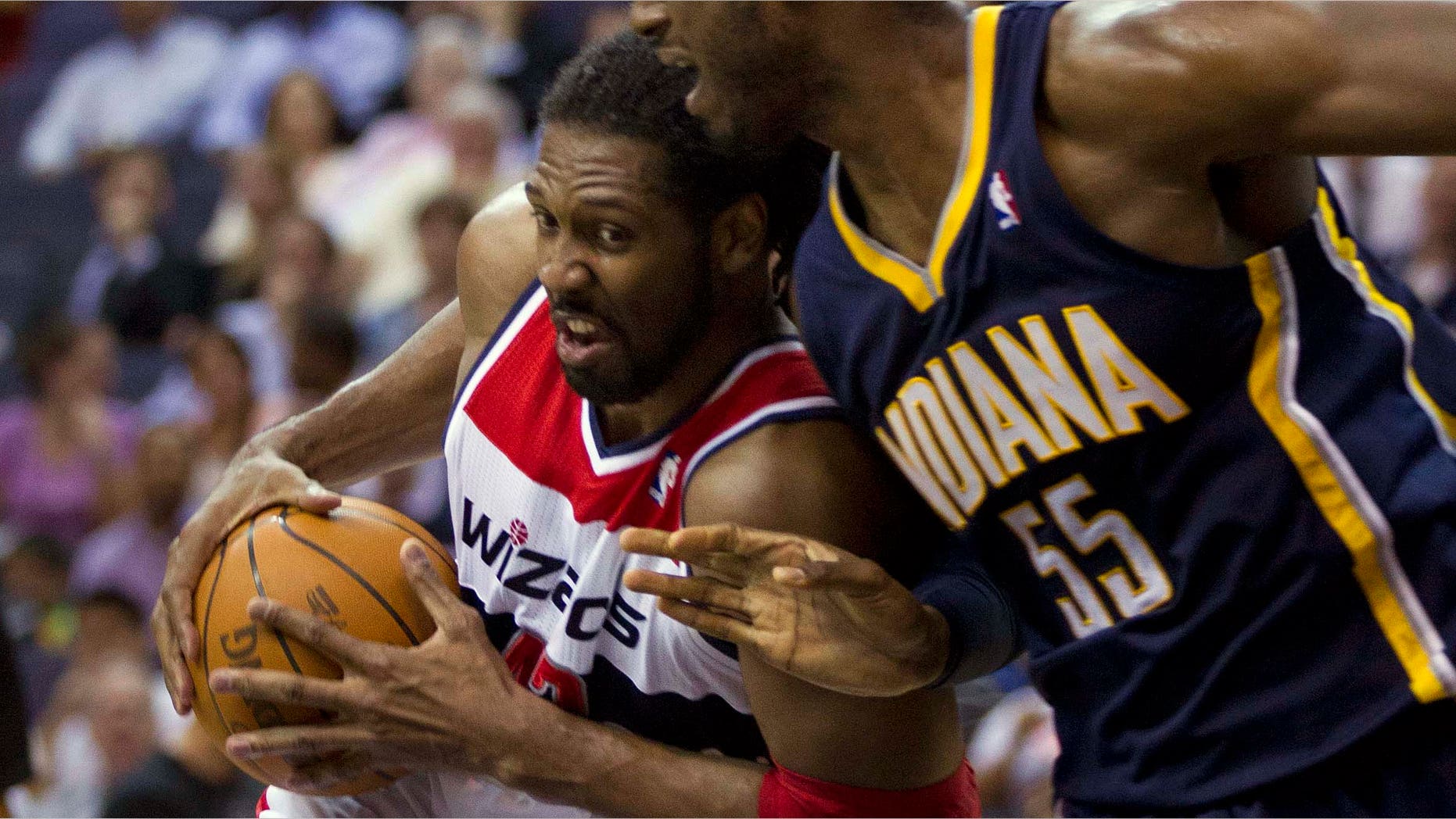 Iverson's Manager Shoots Down Speculation of Dominican Republic Contract
In the end it was all talk. There never was a deal between former NBA star Allen Iverson and Club Pueblo Nuevo, a team in a regional basketball league in the Dominican Republic.
Early Thursday afternoon, the Associated Press reported a deal between Iverson and the team, citing the Pueblo Nuevo's team president Milton Nuñez.
But Iverson's manager, Gary Moore told The AP that there was no deal in place and that Iverson, who has not played in the NBA since 2010, is working-out but is not taking considering signing with a team.
Fox News Latino reached out to Nuñez. But the Pueblo Nuevo honcho hung-up when asked about the Iverson signing. Subsequent calls went unanswered.
March Madness: Mike Rosario Helping Florida
Nene --New Wizard in Town
A jittery Nene wanted to go out and play hard  to impress his new teammates.
That's what he did in his debut for the Wizards on Wednesday night.  They won at New Jersey as he dropped 22 points and grabbed 10 rebounds.
Nene had spent his first 10 years in the NBA with Denver Nuggets, who traded him last Thursday in a three-team deal involving the Los Angeles Clippers.
The 29-year-old Brazilian admitted the first couple of days were a bit "crazy" after leaving the only team he's known in his NBA career.
Nene made his first attempt of the game, a layup, and after that it was back to business.
"I was a little nervous for this first game, but the team gave me a lot of support, and the city is giving me a lot of support. … I just worked hard. I tried to have fun with the new players," Nene said.
It's a drastic change for the veteran coming from the Nuggets, who are in seventh place in the Western Conference standings, to the Wizards, the second worst team in the league.
Somehow, Nene sees the light at the end of the tunnel.
"I know God has a plan. I know God will bless this team. We are going to do a lot of good things. Right now we're just trying to know each other a little bit more and to change a couple of things." Nene said.
Ricky Rubio Has Surgery
Minnesota's Ricky Rubio had surgery to repair the two torn ligaments in his left knee Thursday.
The 22-year-old rookie point guard from Spain who had wowed the fans with his amazing passing ability banged his knee into Kobe Bryant's during a game on March 9.
Ever since then, the Timberwolves have gone into a tailspin. The T-Wolves are just 2-7 since Rubio was lost for the season. At 23-25, they remain three games behind the Houston Rockets for the last spot in the Western Conference playoff race and their schedule will get tougher as they face Oklahoma City on the road tonight and then Denver at home Sunday followed by a road contest at Memphis, all ahead of them in playoff picture.
Rubio is out for the season and will also miss Spain's chance for a gold medal at the 2012 Olympic Games in London.
Adry Torres, who has covered MLB, NFL, NBA and NCAA basketball games and related events, is a regular contributor to Fox News Latino. He can be reached at elpiloto137@gmail.com or follow him on Twitter: @adrytorresnyc.
Follow us on twitter.com/foxnewslatino
Like us at facebook.com/foxnewslatino