NBA GMs: Warriors have the best home-court advantage in the league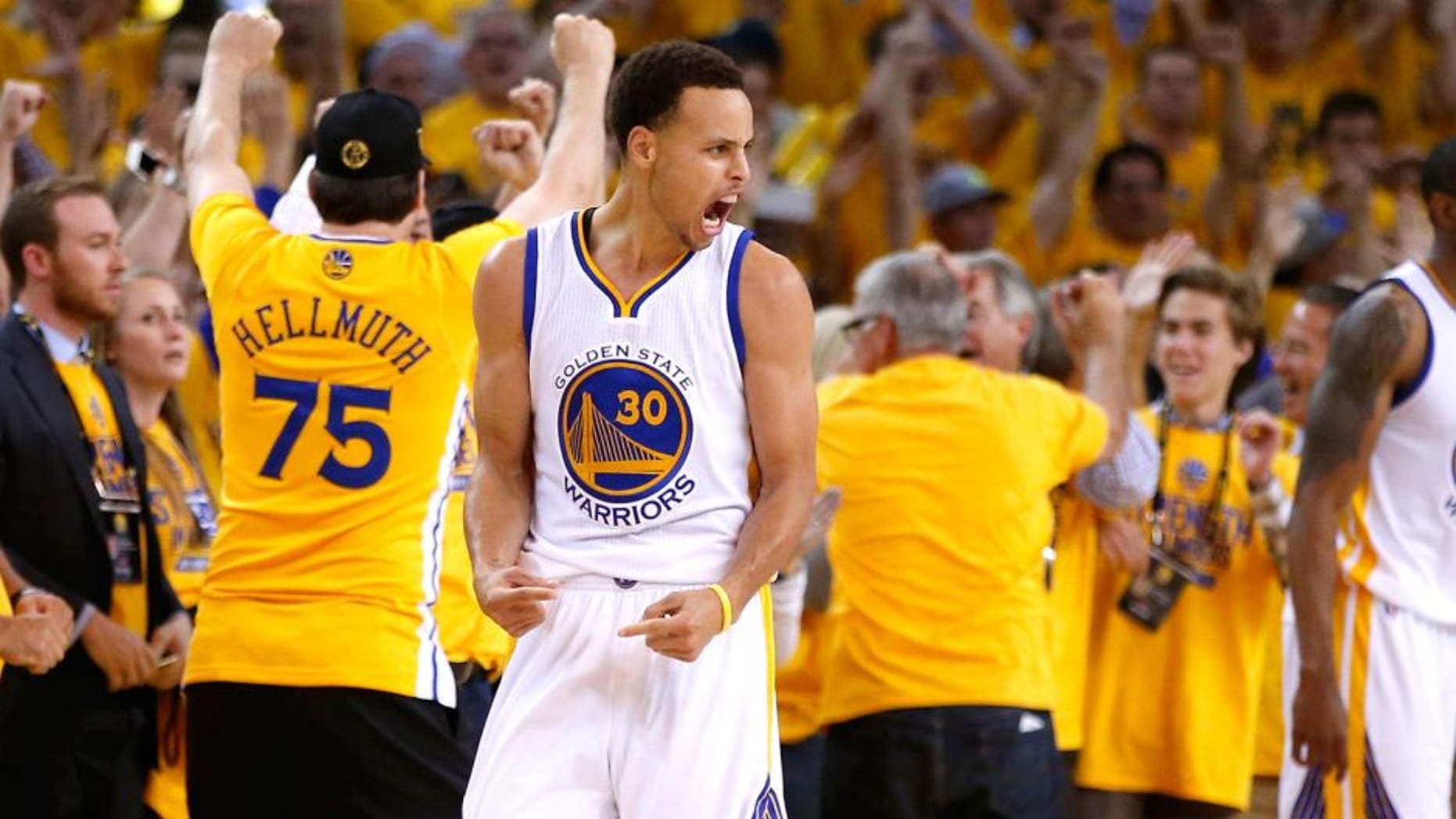 OAKLAND, CA - MAY 21: Stephen Curry #30 and Klay Thompson #11 of the Golden State Warriors react after defeating the Houston Rockets during game two of the Western Conference Finals of the 2015 NBA PLayoffs at ORACLE Arena on May 21, 2015 in Oakland, California. NOTE TO USER: User expressly acknowledges and agrees that, by downloading and or using this photograph, user is consenting to the terms and conditions of Getty Images License Agreement. (Photo by Ezra Shaw/Getty Images) Ezra Shaw/Getty Images
The NBA.com GM Survey results were released on Tuesday, and the Golden State Warriors were naturally among one of the most featured teams.
For the second straight season, the Warriors were voted as the most fun team to watch by a landslide, which makes sense given the Splash Bros' shooting and the fast and exciting pace and energy the team plays with:
Which team is the most fun to watch?
1. Golden State -- 93.1%
More importantly, the team was voted the best defensive team, which speaks to their true identity -- the Warriors actually ranked first in Defensive Efficiency and second in Offensive Efficiency, despite the perception that they won based on their offense:
Which is the best defensive team in the NBA?
1. Golden State -- 58.6%
2. Memphis -- 34.5%
Lastly, the Warriors took over the Oklahoma City Thunder's spot as the toughest play to play in the league:
Which team has the best home-court advantage?
1. Golden State -- 65.5%
2. Oklahoma City -- 17.2%
3. Utah -- 10.3%
These are all honors that, while they might not mean much, signify a change in the way the league views the Warriors.
The Larry O'Brien trophy speaks for itself, but it's nice to see the league's top decision-makers acknowledging just how talented and on the rise the Warriors truly are.