NBA Draft: Philadelphia 76ers select Markelle Fultz No. 1 overall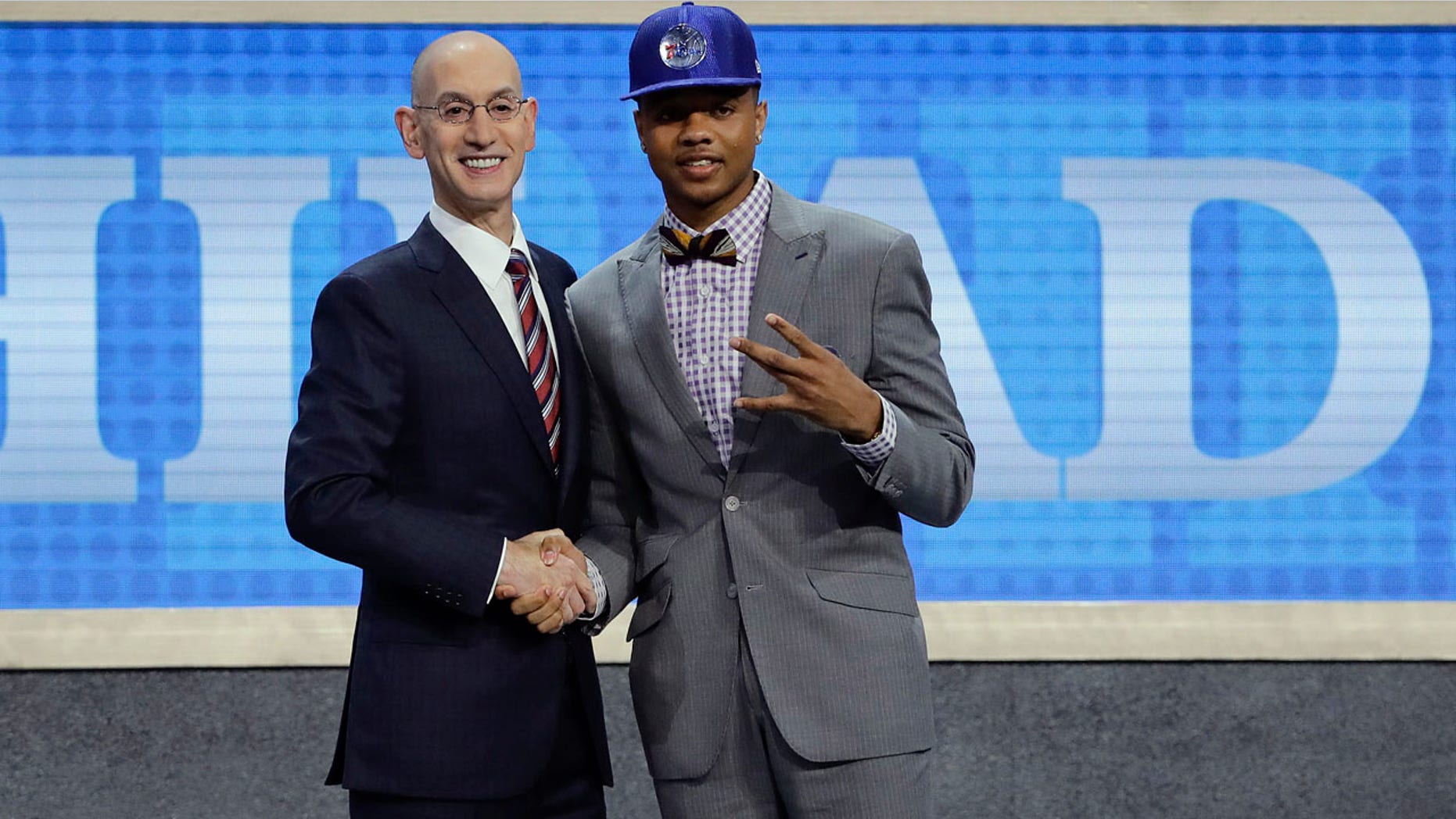 The Philadelphia 76ers drafted University of Washington point guard Markelle Fultz with the first overall pick in Thursday's NBA Draft.
Philadelphia received the first overall pick as part of a trade with the Boston Celtics earlier this week. Boston, who won the NBA Draft Lottery for the right to draft first overall last month, selected Duke's Jayson Tatum with the third overall pick.
A night that's usually about the rookies quickly was jolted by another of the big moves involving veterans that have come in a flurry since the NBA Finals. The Chicago Bulls traded three-time All-Star Jimmy Butler and the 16th overall pick to the Minnesota Timberwolves for Zach LaVine, Kris Dunn and the No. 7 overall draft pick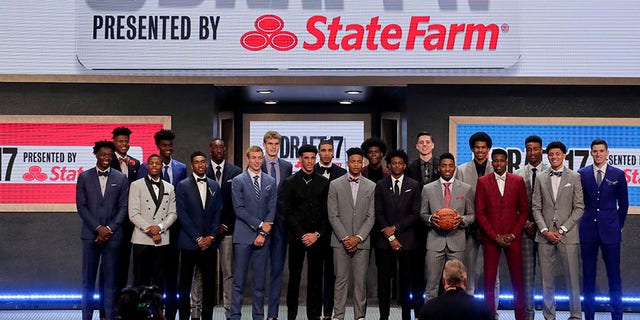 Fultz, 19, averaged 23.2 points last season at Washington, tops among freshmen, and added 5.9 assists and 5.7 rebounds per game, the only Division I player to reach those stats. Philadelphia adds Fultz to a promising young core that includes Rookie of the Year finalists Joel Embiid and Dario Saric, plus Ben Simmons, the top pick from last year who sat out all season with a foot injury.
"Once I heard my name called, it was like God calling me," Fultz told ESPN shortly after NBA Commissioner Adam Silver announced the pick.
Picking second, the Los Angeles Lakers selected UCLA's Lonzo Ball. Ball's father, LaVar, had said his son would only play for the Lakers, and it was clear that would happen when Lonzo got a phone call with the Lakers on the clock.

As Lonzo walked on stage to meet Commissioner Adam Silver and put on a purple Lakers hat, LaVar put on a gold Big Baller Brand hat, the company he has started.

"Tonight was supposed to be a good night. Definitely was, and now I'm just focused on playing," Lonzo Ball said. "Just want to get on the court."
The Phoenix Suns took Josh Jackson of Kansas, the Sacramento Kings took Kentucky guard De'Aaron Fox at No. 5 and the run of freshmen continued when the Orlando Magic selected Jonathan Isaac.
This is a developing story. Check back for future updates.
The Associated Press contributed to this report.