NBA 2K16 releases first screenshot of Anthony Davis (PHOTO)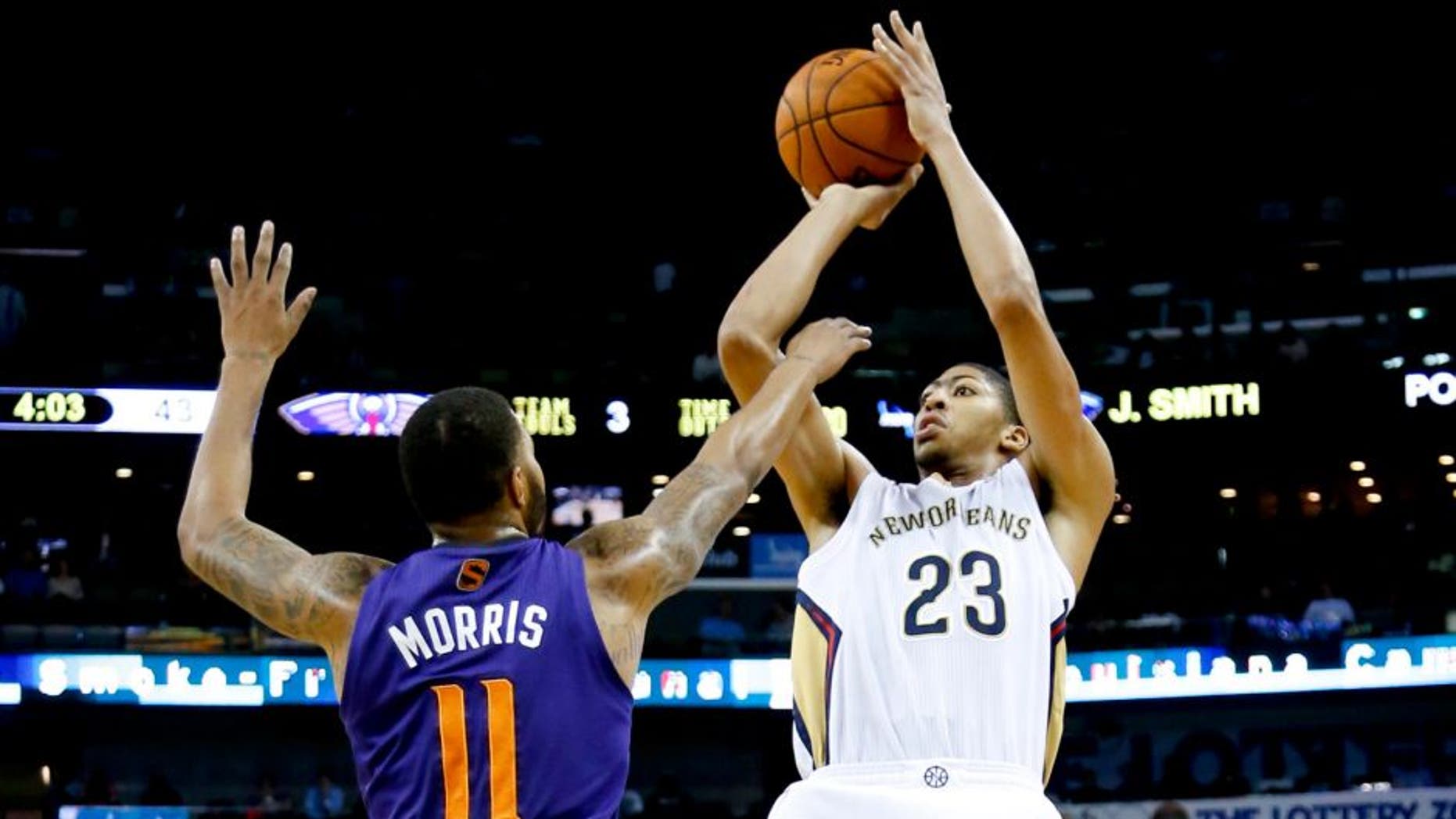 Anthony Davis is considered by many to be one of the league's top-five players, and the folks at NBA 2K16 obviously agree.
They've included Davis in the trio of initial screenshots they've sent out, along with Stephen Curry and James Harden who were neck-and-neck in the MVP conversation all of last season.
Here's a look at how Davis will be portrayed in the latest iteration of the popular video game, and as you can see, the images get more and more real-looking with each passing year.