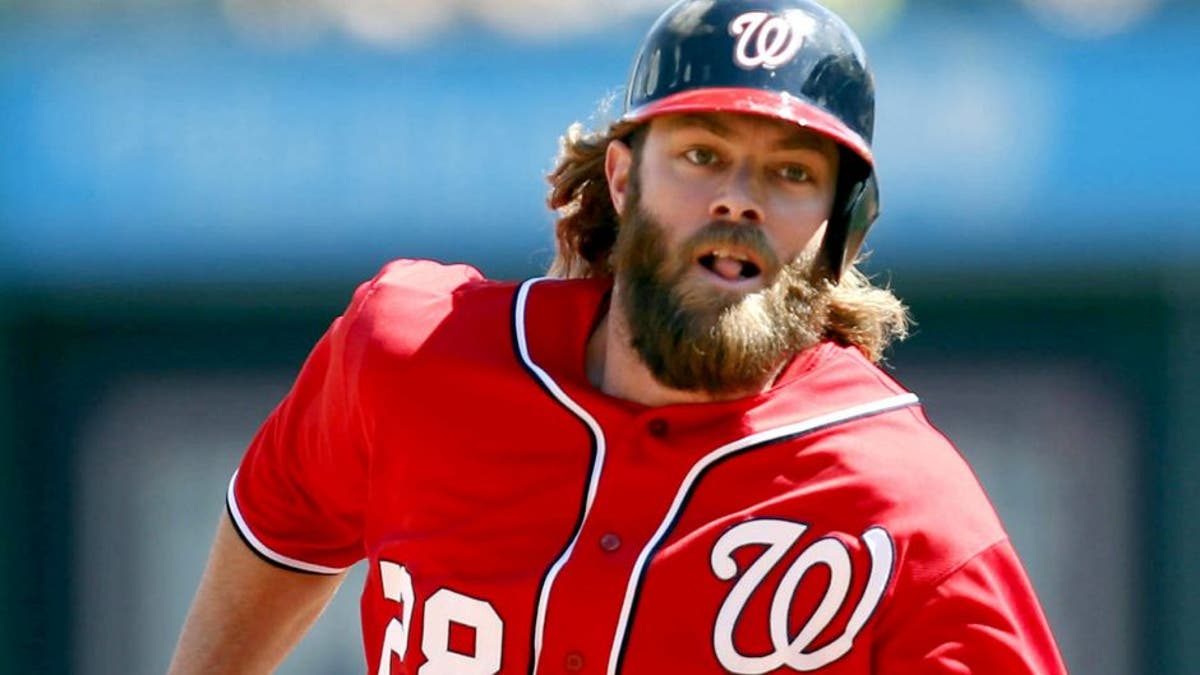 Jayson Werth has the Washington Nationals' fans stoked for Wednesday night's game - but it might not be for the reason you think.
Although Werth told the Washington Post after Tuesday's game that the National League East is "our division to lose," a promotion involving the bearded outfielder is what has fans in the nation's capital captivated.
The Nationals will be giving out a Werth Chia Pet to the first 20,000 fans at Wednesday's game versus the Arizona Diamondbacks, following up a wildly popular gimmick from a year ago featuring the Werth gnome.
Washington has been marketing the promotion for months on its team website, displaying a photo showing the growth of the Werth Chia Pet's beard in June and posting a video of the evolution of Werth's actual berth over the past 10 years in July.
"The gnome was so fantastic, and we felt like we had to push the envelope," chief marketing office Valerie Camillo told the Washington Post when announcing the promotion in the offseason. "Jayson is such a personality and lends himself so well to this sort of promotional fun, probably better than the average player."
On the field, the Nationals snapped a four-game losing streak with a 5-4 victory over the Diamondbacks, prompting Werth to say it's inevitable that Washington takes control of the division race.
"I think it's a matter of time, really," Werth said. "We're a great second-half team."
(h/t Washington Post)