Nationals' Denard Span wonders if ailing back will end his season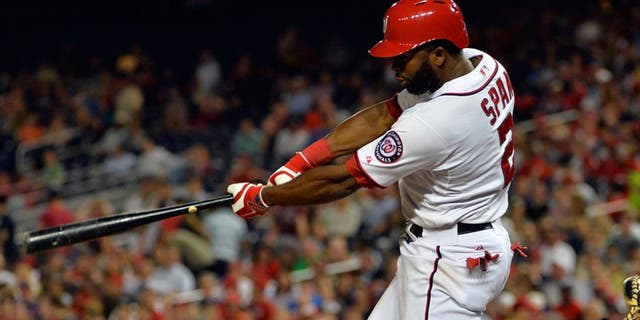 Another setback in his rehabiliation from a back injury has Washington Nationals Denard Span wondering if he will make it back into the lineup this season.
"I really don't know," Span said Saturday, one day after he was forced to scrap a scheduled live batting practice. "I don't know. On the days that I don't feel good, I second guess that."
Span, who is batting .304 from the leadoff slot, has been sidelined since July 6 but had appeared to be making progress in his recovery until the back flared up on him last week.
"I'm gonna be honest with you right now, I'm just winging it. ... I don't have a game plan," Span said. "The biggest thing for me is just trying to stay positive. It's been rough."
The Nationals are 11-16 since Span was injured and trail the first-place New York Mets by 1 1/2 games in the National League East as they begin a 10-game road trip Monday.
(h/t Washington Post)