Moreno: Despite luxury tax limits, Angels will do 'whatever is needed'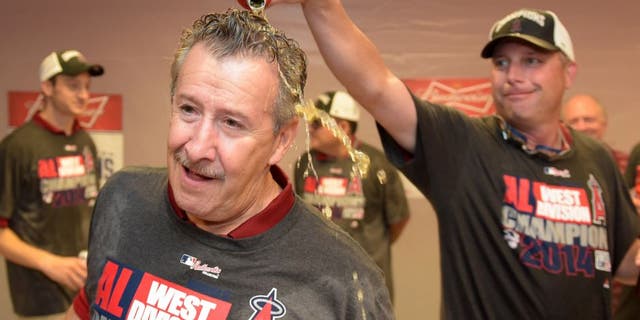 NEWYou can now listen to Fox News articles!
After missing out on the postseason, the Los Angeles Angels addressed two of their most pressing needs right away. They introduced new general manager Billy Eppler on Monday, the same day manager Mike Scioscia confirmed that he will be returning to the team in 2016 rather than exercising an opt-out in his contract.
With these 'housekeeping' obligations out of the way, the Halos can now turn their attention to fixing a roster that came up short, despite a lofty payroll and a pedigree for success.
MLB.com's Alden Gonzalez detailed the team's perspective as a club 'dangerously close' to the luxury-tax threshold, but one that still wants to spend if the price is right.
Gonzalez asked team owner Arte Moreno about his willingness to blow past the luxury-tax limit in order to potentially bring in top-tier talent this offseason, to which Moreno replied simply, "If it's the right player, in the right situation, we'll do whatever is needed."
Gonzalez broke down the Halos' financial situation and they already have $130 million committed to players for next season, a figure that doesn't even include regular salary arbitration increases and other benefits due to those currently under contract. The threshold, meanwhile, sits at $189 million, so it seems feasible that the club would eclipse that if they decide to spend on acquiring more assets this winter.
As for where the Angels might focus with their finances, Moreno didn't go that far yet...rather, it will require some offseason 'focus' in order to know what the club truly needs: "I don't want to put a hamstring on the team. If we find areas where we feel we need to make an investment, we're going to make an investment. Our goal is to win a championship. We've had some really good teams here and haven't gotten it done. We're still focused on trying to accomplish that."
With a new era in Anaheim officially in place, the next few months ought to be interesting.