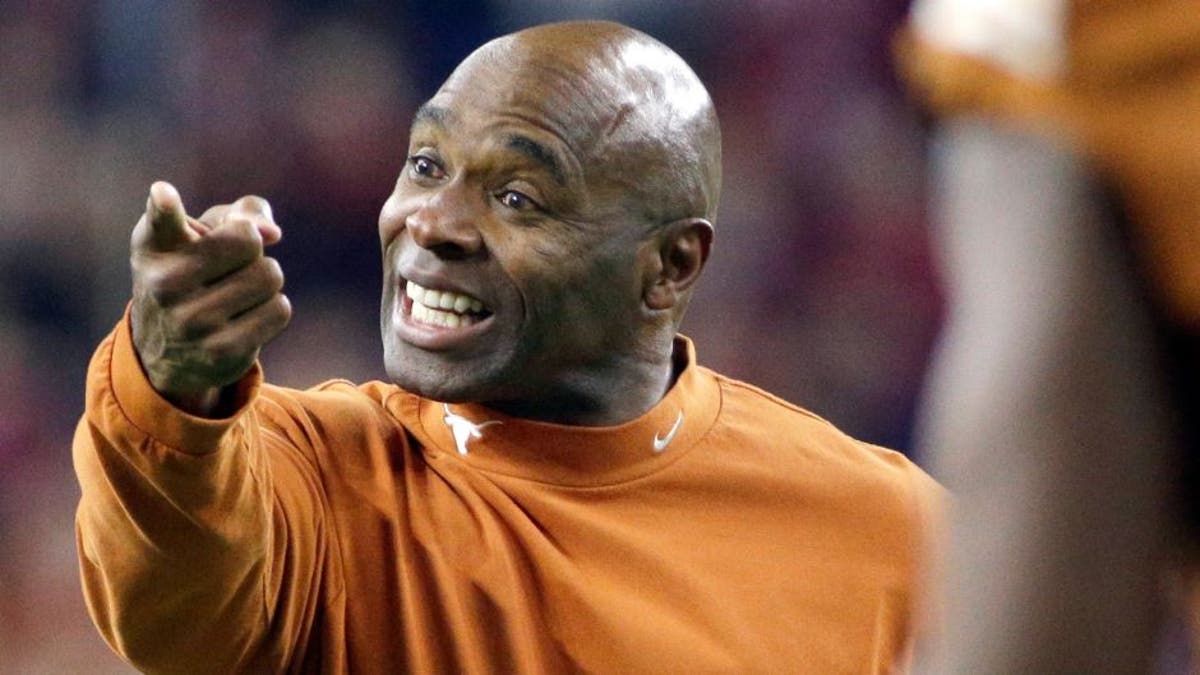 For a second consecutive season, player attrition has become a hot topic for Texas coach Charlie Strong and his staff.
A year after Strong dismissed nine players from his squad before the close of fall drills for unspecified violations of team rules, the Longhorns have seen two voluntary departures since camp opened last week: running back Duke Catalon, a redshirt freshman from Houston, and linebacker Cecil Cherry, a February signee from Frostproof, Fla.
Both players plan to transfer to other schools.
"Sometimes, it just doesn't work out and that's life. So you move on," defensive coordinator Vance Bedford said Friday. "And I do believe that, of the guys who are here, the ones who stayed will be champions. On and off the field."
As things stand, several freshmen will be in position to earn significant playing time as the Longhorns seek to rebound from a 6-7 record in Strong's debut season. That is the overwhelming message in Austin, where the Longhorns' depth chart for the Sept. 5 opener at Notre Dame is expected to be sprinkled heavily with freshmen and redshirt freshmen who have yet to take the field for a college game.
(h/t Ft. Worth Star-Telegram)