MLB teams pass again on college pitcher linked to molestation of child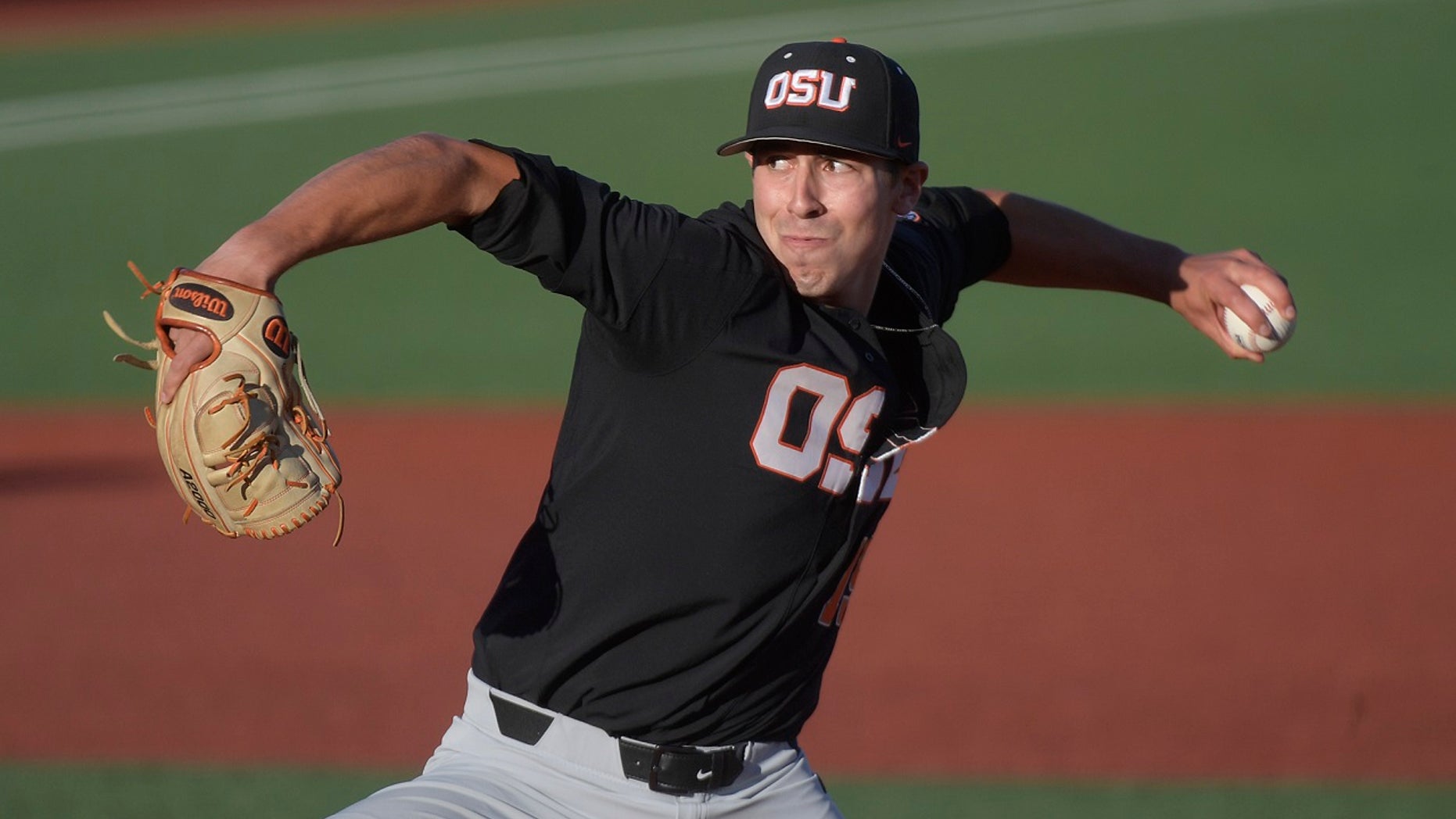 A top college baseball prospect, who pleaded guilty to molesting a 6-year-old relative in 2011, was not selected in the Major League Baseball draft for a second straight year.
Luke Heimlich, a pitcher for Oregon State and two-time Pac-12 pitcher of the year, is widely regarded as one of the best prospects in the nation. He was expected to be selected early in last year's draft until revelations about his past came to light.
The Oregonian reported last summer that Heimlich admitted to molesting the girl at his family's home in Washington state when he was 15 years old. Heimlich had to register as a sex offender at the time, and was cited in April 2017 for missing an annual update – putting the case in the Oregon records, according to the paper.
"I'm appalled that the college he's going to would even have him on their team," the victim's mother told the paper during an interview in 2017.
"I'm appalled that the college he's going to would even have him on their team."
The 22-year-old left-hander was originally charged with two counts of molestation during a two-year period between 2009 and 2011, having initially "touched her she was 4 years old," the paper reported, citing court records.
Heimlich ultimately pleaded guilty to one count as part of a plea deal. Child molestation in the first degree is a felony charge in Washington state, according to the paper.
The pitcher did not play for Oregon State last year when the team made it to the second round of the College World Series.
About a month before this year's draft, Heimlich told the New York Times that he pleaded guilty due to poor legal advice and has always maintained his innocence.
"I always denied anything ever happened," Heimlich told the Times. "Even after I pled guilty, which was a decision me and my parents thought was the best option to move forward as a family. And after that, even when I was going through counseling and treatment, I maintained my innocence the whole time."
Heimlich no longer has to register as a sex offender because five years has passed, the New York Post reported.
Oregon State allows students with prior felony convictions to play sports, and the university's athletic department and admissions process does not ask students to disclose their criminal history, the Oregonian reported.
The Associated Press contributed to this report.