Mizzou's Odom on four-win season: 'It hurts your soul'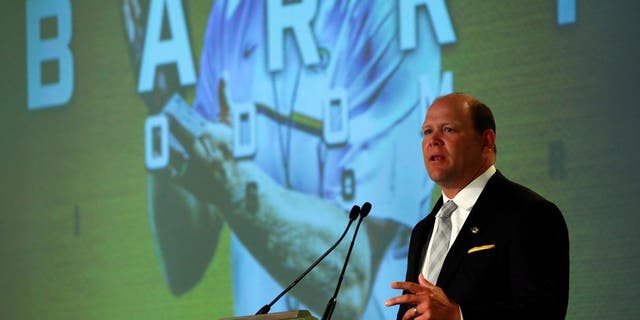 Missouri's second-year coach Barry Odom was blunt when discussing how a tough 2016 season affected him.
Odum said Wednesday at SEC media days: "When you win four games, it hurts your soul."
Missouri finished with a 4-8 record last season, including a 2-6 mark in the Southeastern Conference. But there's reason to believe the Tigers will be improved this fall.
Missouri won two of its final three games last season -- beating Vanderbilt and Arkansas -- and the offense returns 10 starters, including junior quarterback Drew Lock.
Lock threw for 3,399 yards, 23 touchdowns and 10 interceptions last season.