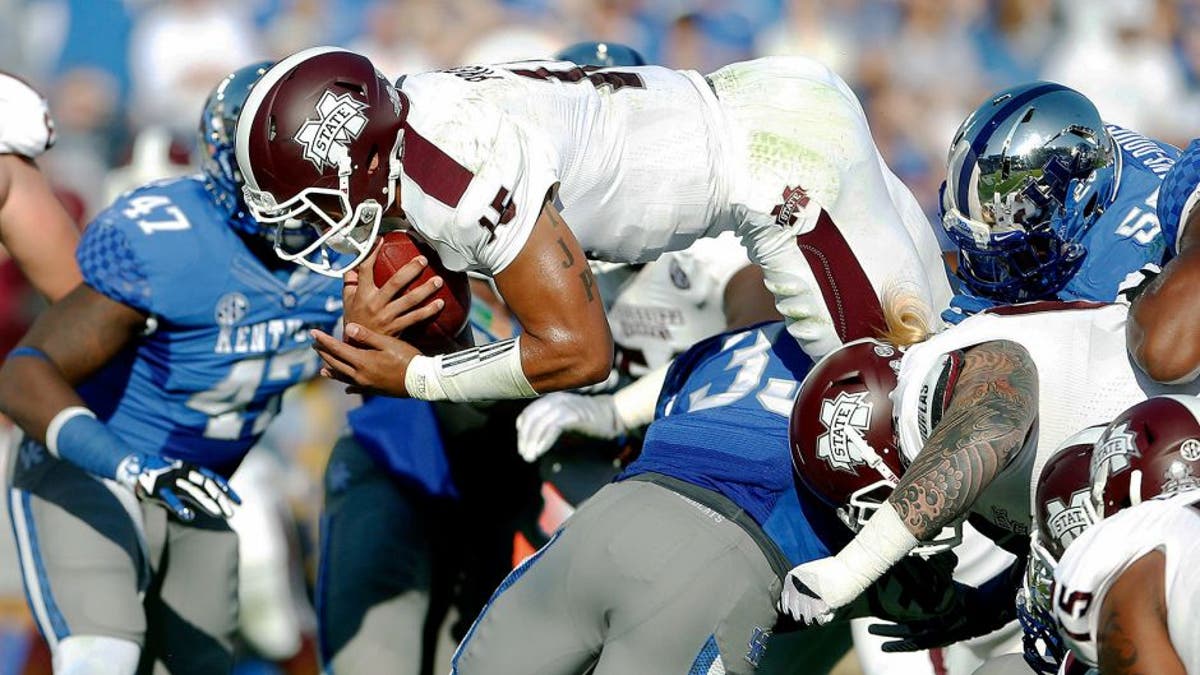 Considering the quarterbacks on both teams, Saturday's game could very well come down to the team that has the ball last. Mark Zerof USA TODAY Sports
While quarterback play in the SEC as a whole has been down recently, two of the better quarterbacks in the conference are set to face off against one another this week in Starkville. Something not lost on both Kentucky's Mark Stoops and Mississippi State's Dan Mullen.
Stoops marveled at Dak Prescott's ability to lead his team to several victories over the last three seasons and his development as a passer.
"He's a guy that's always been a winner," Stoops said. "He's a very good player. He's a guy who's very, very comfortable back there. He's been well coached.
"The biggest thing, the evolution that I've seen in (Prescott) is just how comfortable he is sitting in the pocket throwing the football."
While Mullen admitted Patrick Towles probably had the best game of his career against the Bulldogs in a tight game last season.
"He lit us up last year. I think he had, I'd imagine, it's still the best day of his career," Mullen said. "I got to see it live and in person. He's a guy that plays with an awful lot of confidence and swagger out there.
"(Towles) has the talent to make things happen but he's also got the emotional leadership and that charge. He's a fiery guy and you can really see, the team rally behinds him."
Considering both players currently rank in the top five for passing yardage in the SEC, this may be an entertaining game in an otherwise weak slate of Saturday action.
MORE NEWS: Want stories delivered to you? Sign up for our College Football newsletters.