Mississippi State has experience blowing out Southern Miss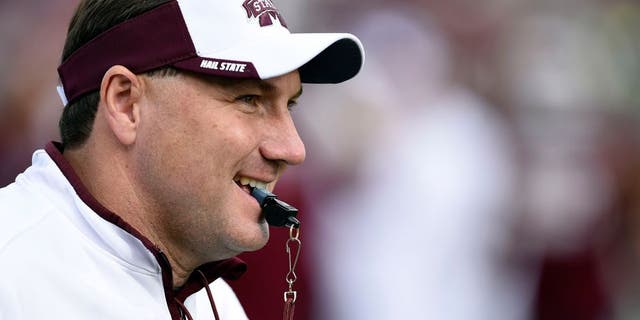 NEWYou can now listen to Fox News articles!
For the second season in a row, Magnolia State rivals Southern Miss and Mississippi State will meet on the football field. This year both teams hope for better results on the field.
"I thought last year against Southern Miss, we executed fairly well on offense," Bulldog coach Dan Mullen said, according to the Clarion Ledger.
That's putting it mildy.
The Bulldogs won the game against Southern Miss 49-0 last season, but it could have been much worse for the Golden Eagles.
"Weren't very good in the red zone last year. Three of our first four came away with no points," Mullen said. "We can't do that this year and expect to win, especially being on the road."
Give Mullen points for attempting to keep his team focused on the opponent on hand, but if the Bulldogs execute as well as possible, this game could get out of hand early. Expect to see Mississippi State empty their bench in the second half if given the opportunity to do so. The reps may prove to be valuable with the game against LSU on deck for the Bulldogs.
But don't think for a moment Dak Prescott will let his team look past this overmatched Southern Miss team.
"We just gotta go in fast. Being a leader, being on the road, in an in-state rival, we've gotta go in and start off fast and slow the crowd down," Prescott said. "Quiet them a little and make sure we get the momentum going in our direction to control the game form beginning to end."
(h/t Clarion Ledger)