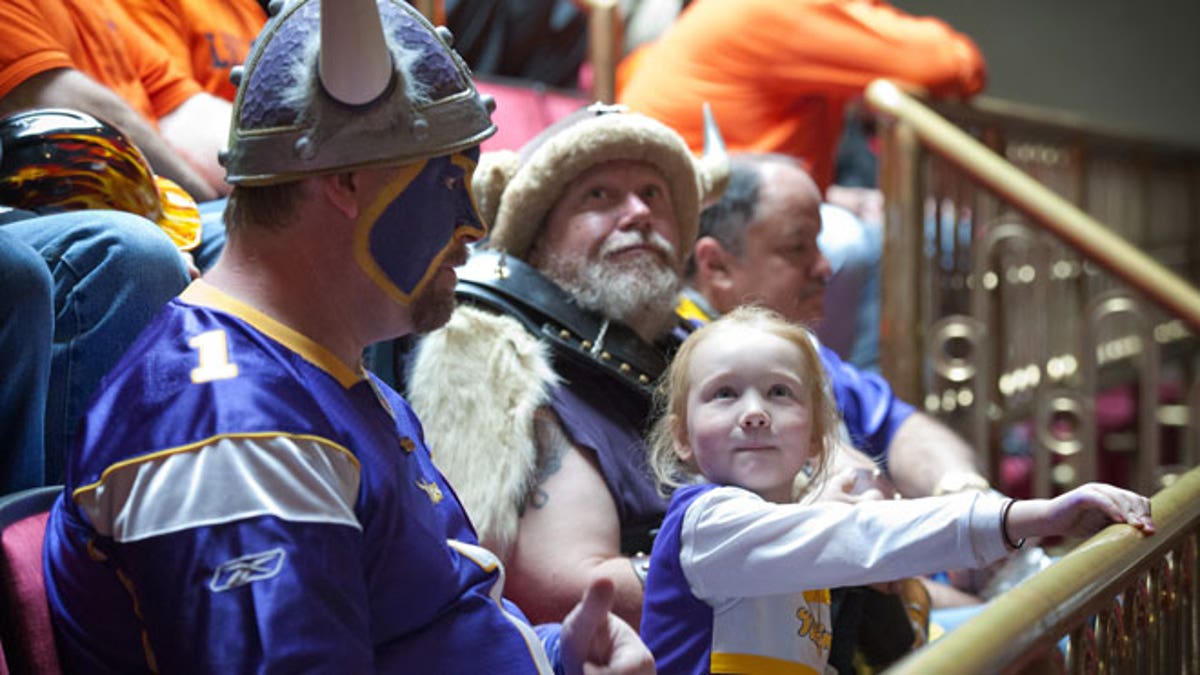 The Minnesota Senate has approved a plan to build a $975 million stadium for the Vikings, another big step toward the new facility it's chased for more than a decade.
The Senate vote Tuesday came a day after the House approved its own stadium bill. A conference committee will work out differences, and the Vikings are already on record against the House version for a $105 million hike in the amount they would pay. The Senate's version includes a smaller bump.
If both chambers pass the final product, the measure goes to Democratic Gov. Mark Dayton, who has led the charge for a new stadium for months.
The Vikings say they can't make enough money in the 30-year-old Metrodome to compete.