Milwaukee Brewers honor military veterans with Fourth of July ceremony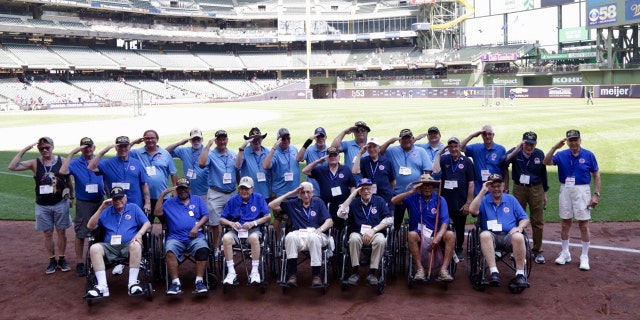 The Milwaukee Brewers honored military veterans in a Fourth of July ceremony Wednesday ahead of a win over the Minnesota Twins.
The Brewers, in association with the Stars & Stripes Honor Flight organization, gave 25 veterans a "Tour of Honor," complete with special Brewers jerseys with the vets' names on the back.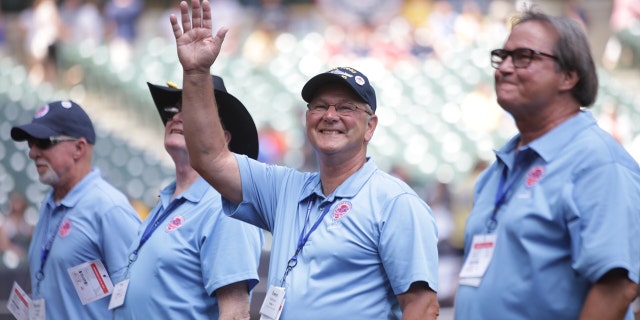 "The Milwaukee Brewers are committed to honoring those who sacrificed so much to defend our country through their service," Brewers COO Rick Schlesinger said in a statement.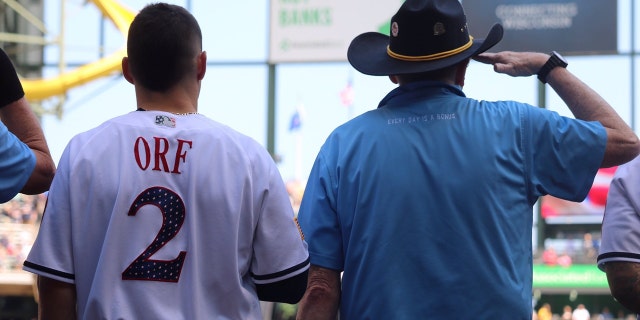 The honor flight takes World War II, Korean and Vietnam War veterans to Washington to see the memorials, according to Milwaukee Journal Sentinel.
Veterans from the U.S. Army, U.S. Navy, U.S. Marines, U.S. Army Air Corps and U.S. Air Force all participated in the ceremony. The full list of participants can be seen here.