Miles offers thoughts on Fournette's future with LSU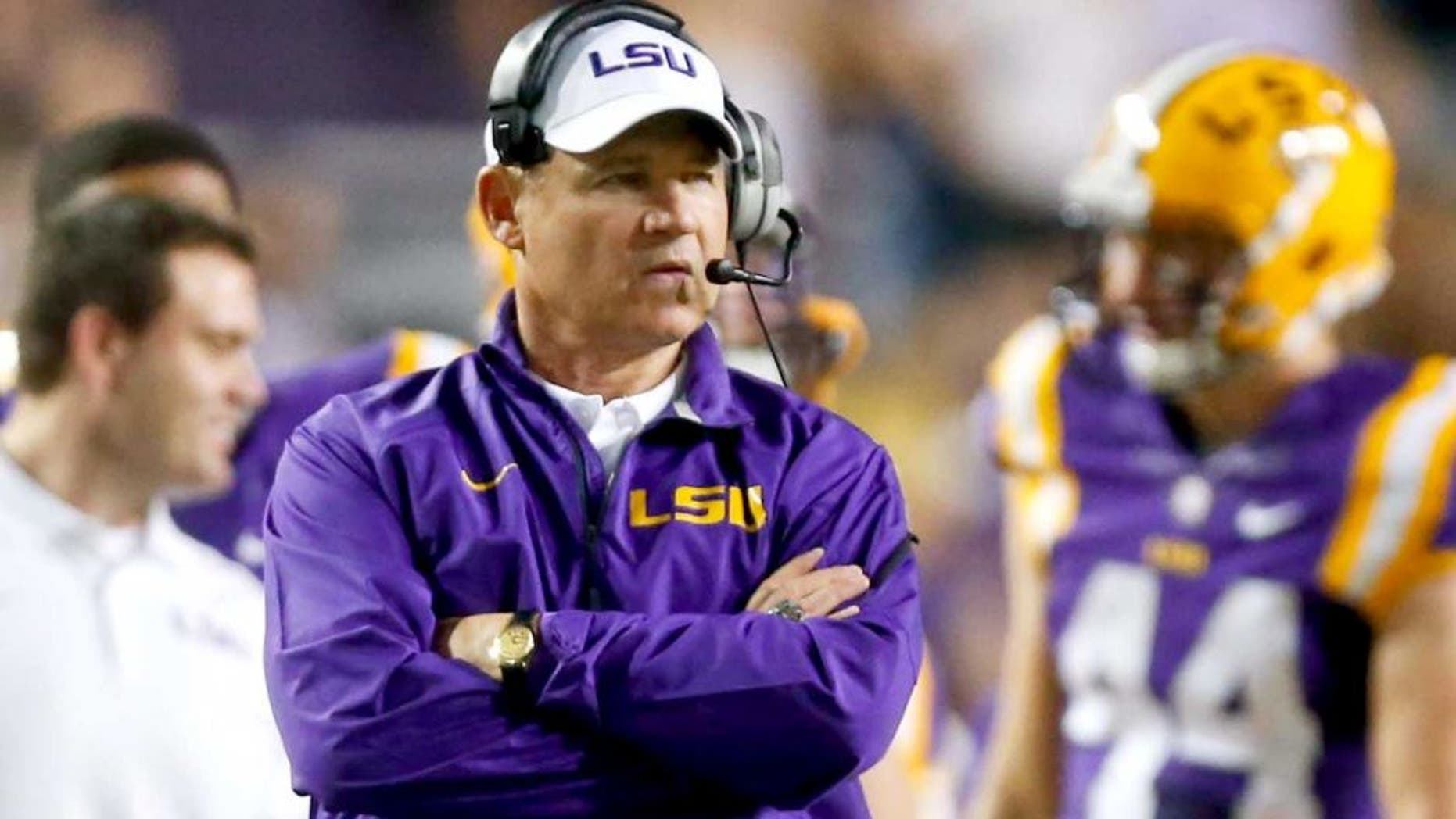 What will LSU running back Leonard Fournette do as a junior next year?
The NFL rules state a player has to be a junior academically before entering the draft. As it currently stands, Fournette is on pace to smash several SEC records. His dominant style of play has many comparing him to Adrian Peterson. As it stands, he'll have to come back for one more year on the collegiate level in 2016.
Or, will he?
Should Fournette continue on this trajectory as a player, there's no question he'll be in the contention to become the top pick in the 2016 NFL Draft. With a running back's career already having a shorter lifespan than most positions, would Fournette consider sitting out all of next year as a means to avoid injury?
Les Miles was asked about this scenario during his radio show Wednesday night.
"To me, there's a lot of people out there stirring the pot. Just, let's make controversy," said Miles. "Why not? OK? I can't imagine that Leonard would be sitting anywhere inactive for a fall. I just can't possibly imagine it."
LSU's head coach also offered this sentiment when speaking about his star running back. It's clear Miles is both supportive and respectful of his player.
"The reality of it is Leonard is a squared-away guy. He'll do the right thing. I'm for him."