Mikel: Atmosphere improved at Chelsea since Mourinho left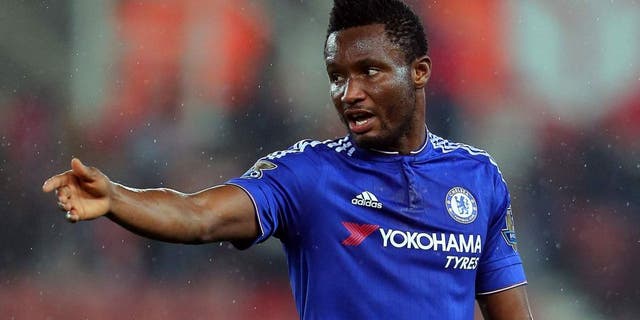 John Obi Mikel says the atmosphere at Chelsea has improved since Guus Hiddink took over from Jose Mourinho at Stamford Bridge.
Hiddink, who is taking charge of Chelsea on an interim basis for the second time following a successful three-month spell in 2009, has led the team to a win and two draws from his three games back at the club so far.
Mikel says the players are feeling positive again and even believes the Blues could yet recover to claim a Champions League place.
Mikel said: "He hasn't changed much yet, but he (Hiddink) was here before and he knows the place and all the staff. The players are different -- only me and JT (Terry) were here before -- but he knows what to do.
"We're down there in the table for a reason so he can't come in and perform miracles, but we want to get out of there. We've had three games now without losing so are making the right steps.
"I've been as confused as everyone else. It's difficult when you're not playing, as you don't really know what the problems are. It was a collective thing -- the players and the manager were not performing.
"We've moved on from that and the atmosphere has improved since the change of manager. It's fine now, we've just not been getting results.
"Jose is a fantastic manager and will always be a fantastic guy. But sometimes football is a cruel game and you have to move on. Is it the right decision? Who knows? We'll only see in the future."
On the possibility of a top-four finish, Mikel added: "I don't think it's gone yet. We've got a lot of games left to play and points to catch up. If we keep going in this direction and keep keeping clean sheets then we'll definitely score goals."