Mike Piazza's HOF induction rekindles memories of stirring home run after 9/11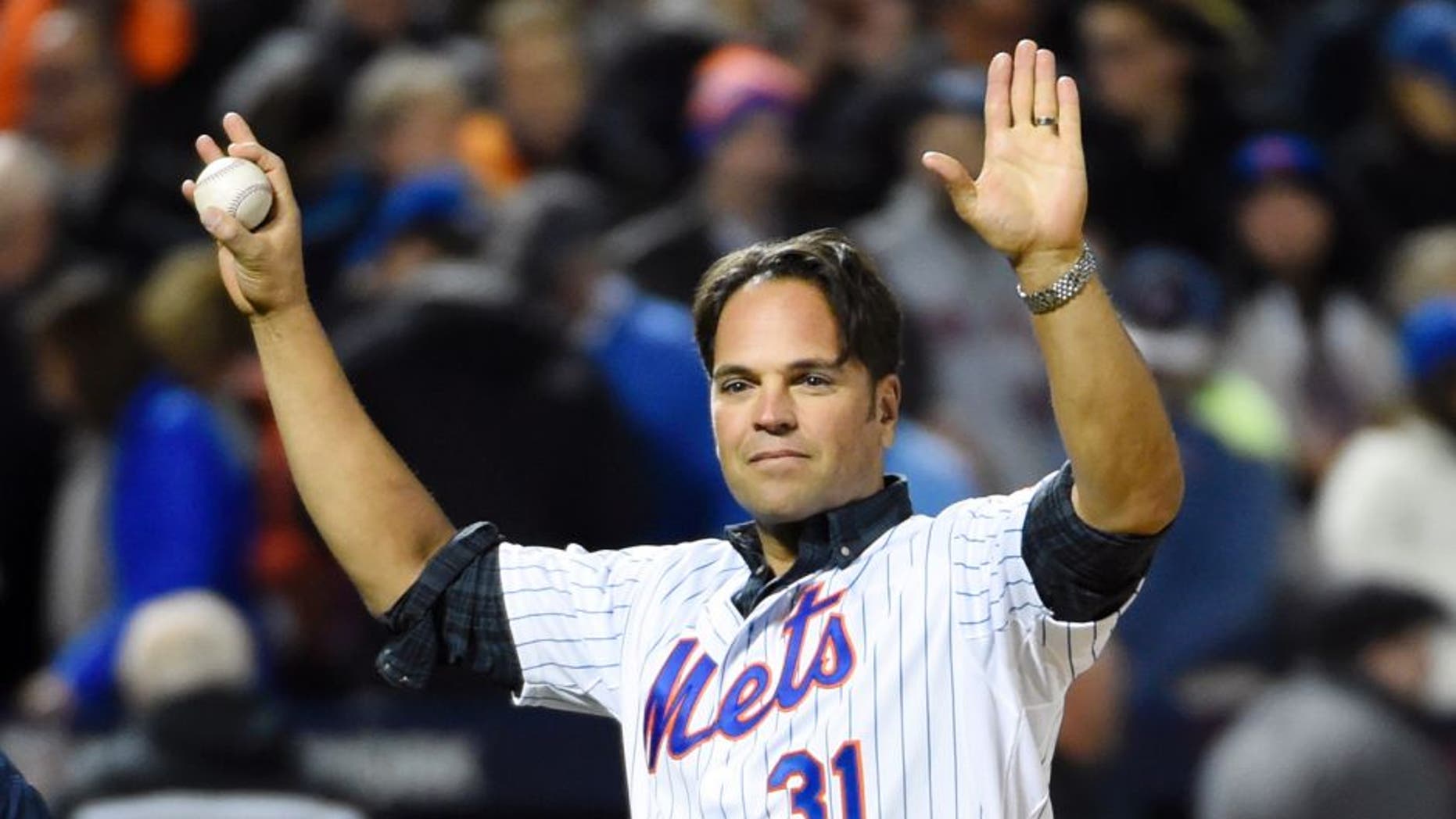 Mike Piazza had 2,127 hits -- including 427 home runs -- during his 16-year career. One of the them is more memorable than all the others produced by the soon-to-be Hall of Fame catcher.
The Big Apple and entire country was reeling after the treacherous attack on Sept. 11, 2001.
Everything stopped after the attack, sports and baseball included.
When the season resumed, Piazza and his Mets returned home for an emotionally charged evening against the Atlanta Braves on Sept. 21.
Mets announcer Howie Rose per the New York Daily News:
"Forty, maybe fifty-thousand people here, and the wound was so open," Rose said in 2014. "The bleeding hadn't stopped. It hadn't even begun to scab. Who the hell knew what was gonna happen when 40-something-thousand people got together in one place? That was scary. That was intimidating."
The Mets entered the evening 5 1/2 games behind the Braves. It appeared as if the gap was going to grow. Until an at-bat in the eighth inning that became iconic for a catcher, franchise and sport.
Per Rose and the News:
The Braves' pitcher was Steve Karsay, who grew up not far from Shea Stadium in Queens and attended Christ the King High School. The meaning of the night hit home.
In 2011, Karsay, who was on the losing end of the 3-2 score, recalled: "If there was any game in my career that I had to lose or take the loss, that's the one I would have wanted it to happen. I don't think you could portray it any better than how that situation occurred."