Miguel Cabrera has Josh Hamilton's Support for AL Triple Crown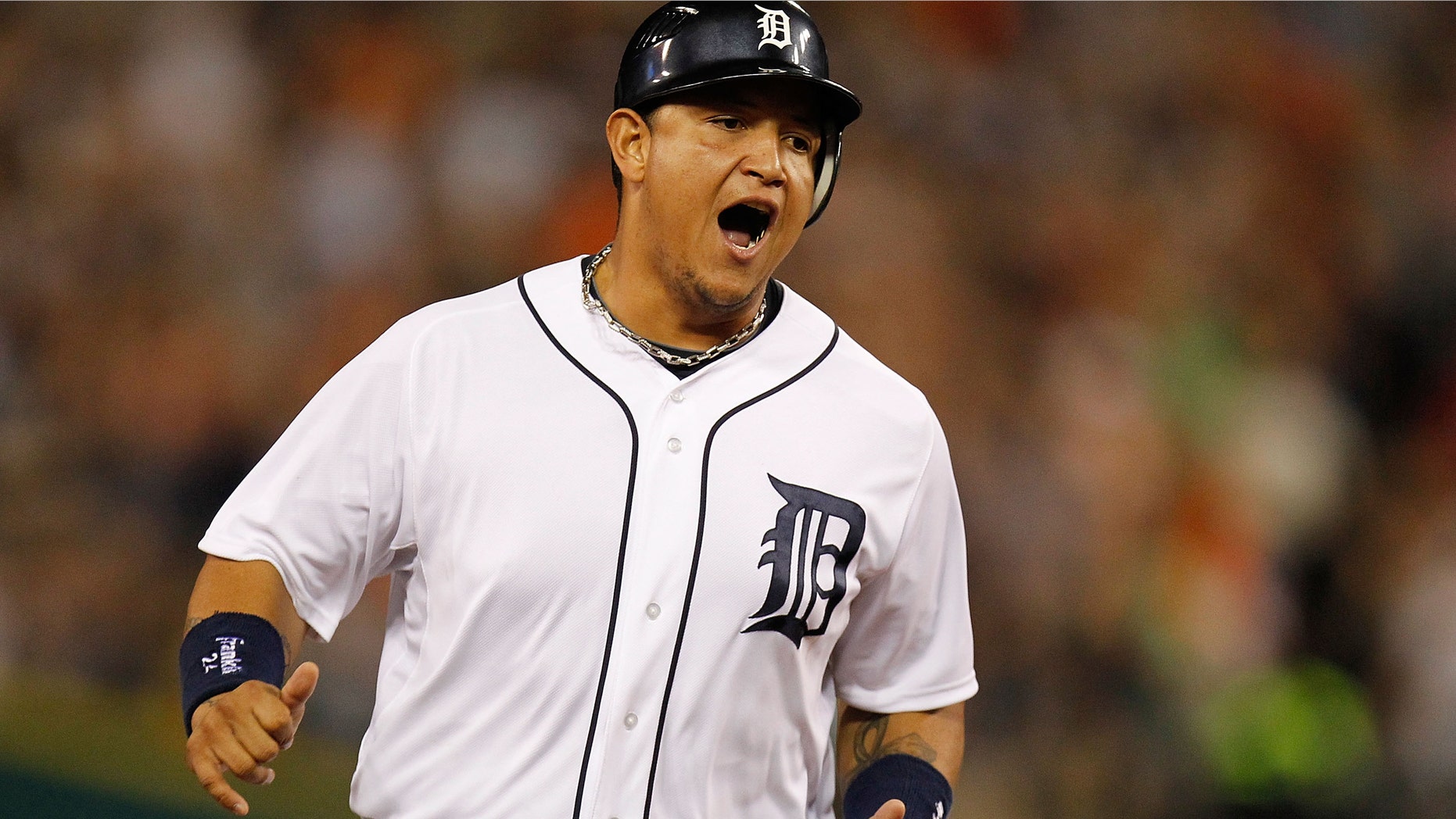 ARLINGTON, Texas – In the new world of major league baseball, where players specialize in power hitting, achieving the coveted American League's Batting Triple Crown has become a near impossible task.
The last person to accomplish the feat was Carl Yastrzemski --45 years ago. And never once has a Latino achieved the prize.
This year, Miguel "Miggy" Cabrera could change all that.
The Venezuelan third baseman for the Detroit Tigers is leading in two out of the three categories for the award, with a .377 batting average and 133 runs batted in.
And in the category of home runs, he trails behind leader Josh Hamilton by just one, having hit 42 to Hamilton's 43.
Even though he is the one standing in the way between Miggy and his tremendous accomplishment, Hamilton wants him to succeed.
"I'm excited about it," the Texas Rangers center fielder said. "As a fan of the game, I enjoy watching other guys succeed in what they do."
"It would be pretty special," Hamilton continued. "He's got to hit more home runs. I'm not going to stop playing. But I'm rooting for him."
Cabrera is among an elite triplet of active players, the other two being Alex Rodriguez and Albert Pujols, who have led in each category at some point their career.
The trick is accomplishing it all in one season.
"For him to do that, you're totally the best, you know?" teammate Prince Fielder told The New York Times.
"You were the best at everything. There's no, 'He didn't do this.' He did all of them. He knocked every box out. It's pretty awesome."
Based on reporting by the Associated Press.
Follow us on twitter.com/foxnewslatino
Like us at facebook.com/foxnewslatino