Midweek Stock Report: Welcome back, Davies and Knebel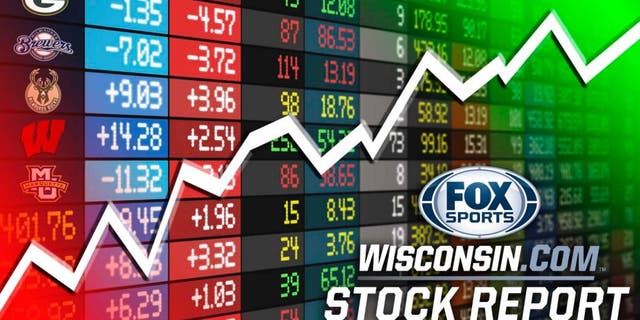 NEWYou can now listen to Fox News articles!
Every Wednesday, FOX Sports Wisconsin takes a look at which athletes' stock is trending up and whose is trending down.
In other words, who is making a meteoric rise, and who is quickly plummeting.
With that in mind, let's "take stock" of the current sports scene in Wisconsin, shall we?
Thon Maker, Bucks forward
A big unknown coming into the NBA Draft, the 7-foot-1 Maker displayed the potential Milwaukee is drooling about, averaging 14.2 points, 9.6 rebounds (3.8 offensive) and 10 blocks per game in the NBA's Summer League in Las Vegas. There's definitely work to do (0 assists, 37.7 field-goal percentage), but Maker quickly showed he's able to bang with the big boys and potentially contribute in 2016-17.
Zach Davies, Brewers starting pitcher
Davies was sent to Triple-A before the All-Star break. It was strictly a procedural move to get the Brewers some bench help when they didn't need a fifth starter, but Davies' agent took exception, even though the pitcher never actually appeared in a game for Colorado Springs. On top of that, it meant Davies would go 11 days between starts. Well, Davies put behind all of this and proceeded to toss seven scoreless innings in Cincinnati upon his recall, allowing four hits with no walks and five strikeouts.
Corey Knebel, Brewers relief pitcher
Knebel did not pitch well in his first stint with the Brewers back in mid-June. He went to Colorado Springs to iron some things out -- not necessarily the best pitching environment, mind you -- and did well there, getting the recall before the first series out of the All-Star break. He got into two games last week for Milwaukee and didn't give up a run, allowing just one hit with no walks and four strikeouts.
Jonathan Lucroy, Brewers catcher
Another solid week for Milwaukee's lone All-Star as he went 5-for-15 (.333) with a home run. The Brewers don't have to trade Lucroy, but if they do, he's certainly helping the value Milwaukee would get in return.
Hernan Perez, Brewers infielder
Perez started two games last week -- and it might have been one more if he hadn't fouled a pitch off his foot Saturday -- and he knocked in two runs in both games. He also got in as a pinch hitter on July 15 and drove in a run with a single. Altogether last week he was 4 for 9 (.444) with a home run and five RBI. Perez is quietly having a nice season, batting .267 with a .411 slugging percentage along with 24 RBI and 10 steals in 55 games (146 plate appearances). This year for the Brewers, Perez has played first base, second base, third base, shortstop, left field and right field.
Will Middlebrooks, Brewers third baseman
With Aaron Hill off to Boston and Milwaukee needing someone to play third base, Middlebrooks is getting a chance, starting three of the Brewers' four games last week. However, he was just 2 for 11 (.182) with four strikeouts.
Rashad Vaughn, Bucks guard
The per-game averages don't look bad: 14.4 points, 4.2 rebounds, 1.2 steals. But Vaughn struggled shooting last season (30.5 percent field-goal percentage, 29.3 percent 3-point percentage) and the hope was he'd remedy that in the Las Vegas Summer League. Instead, in his five games there, Vaughn made just 33.8 percent of his field-goal attempts (27 of 80) and 24.2 percent of his 3-point attempts (8 of 33).
Dave Heller is the author of the upcoming book Ken Williams: A Slugger in Ruth's Shadow as well as Facing Ted Williams Players From the Golden Age of Baseball Recall the Greatest Hitter Who Ever Lived and As Good As It Got: The 1944 St. Louis Browns