Michigan State's Powers, UNC's DeShields bring star freshman talent into NCAA tourney game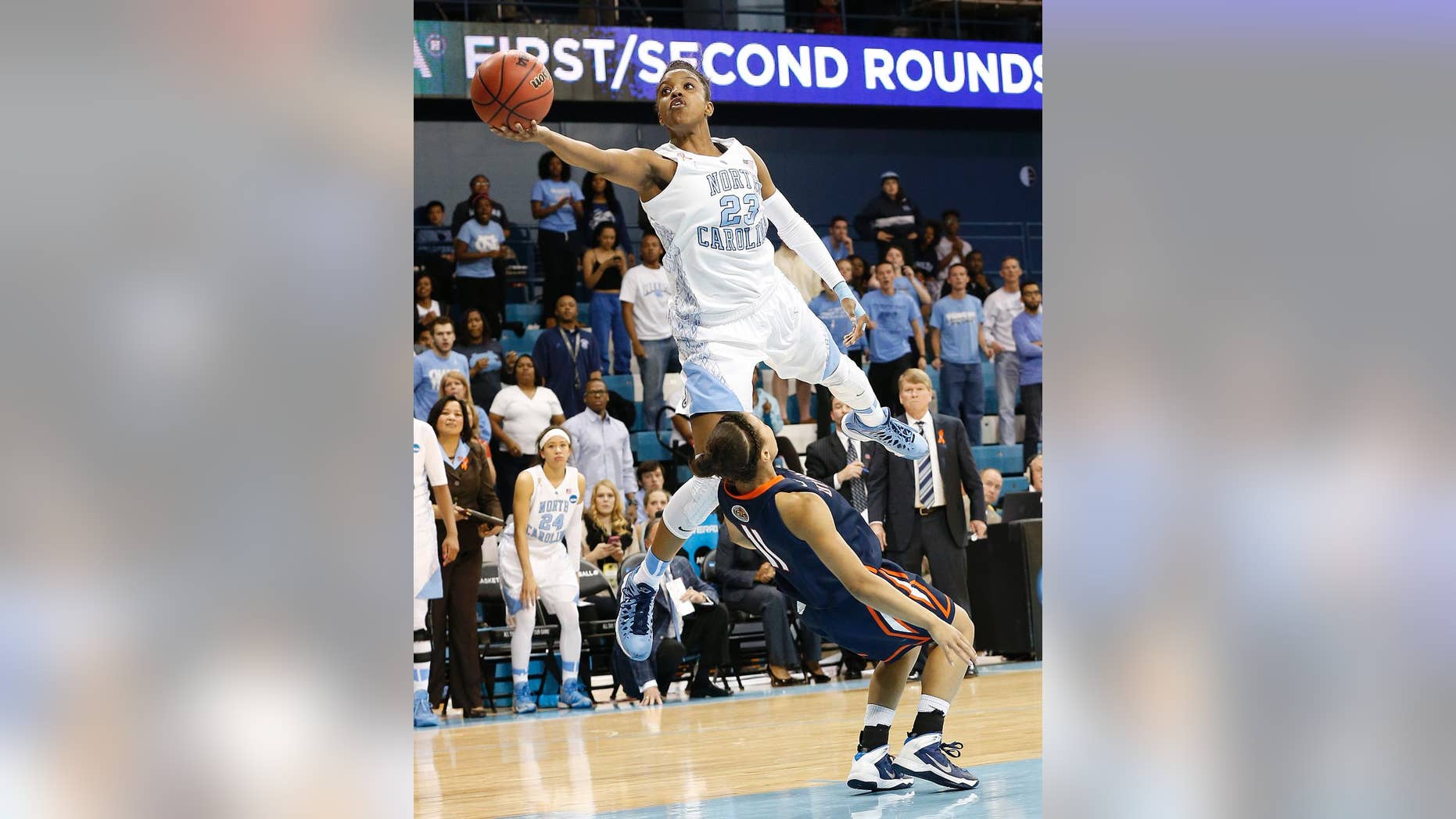 CHAPEL HILL, N.C. – North Carolina star freshman Diamond DeShields struggled for much of her NCAA tournament debut. It was a much different story for Michigan State's Aerial Powers.
Their teams meet Tuesday in the NCAA tournament's second round, with each all-conference rookie knowing she'll play a big factor in determining whether her team reaches the round of 16 in the Stanford Regional.
Michigan State coach Suzy Merchant says a long season full of tough games has prepared both freshmen for this moment.
DeShields scored 13 of her 15 points during UNC's second-half comeback to beat UT Martin 60-58 on Sunday, though she made just three of 12 shots.
Powers, a redshirt freshman who missed last season with an injury, dominated Hampton for 26 points and a program-record 18 rebounds in the Spartans' win.