Michigan State defensive coordinator Pat Narduzzi preparing for huge test against Oregon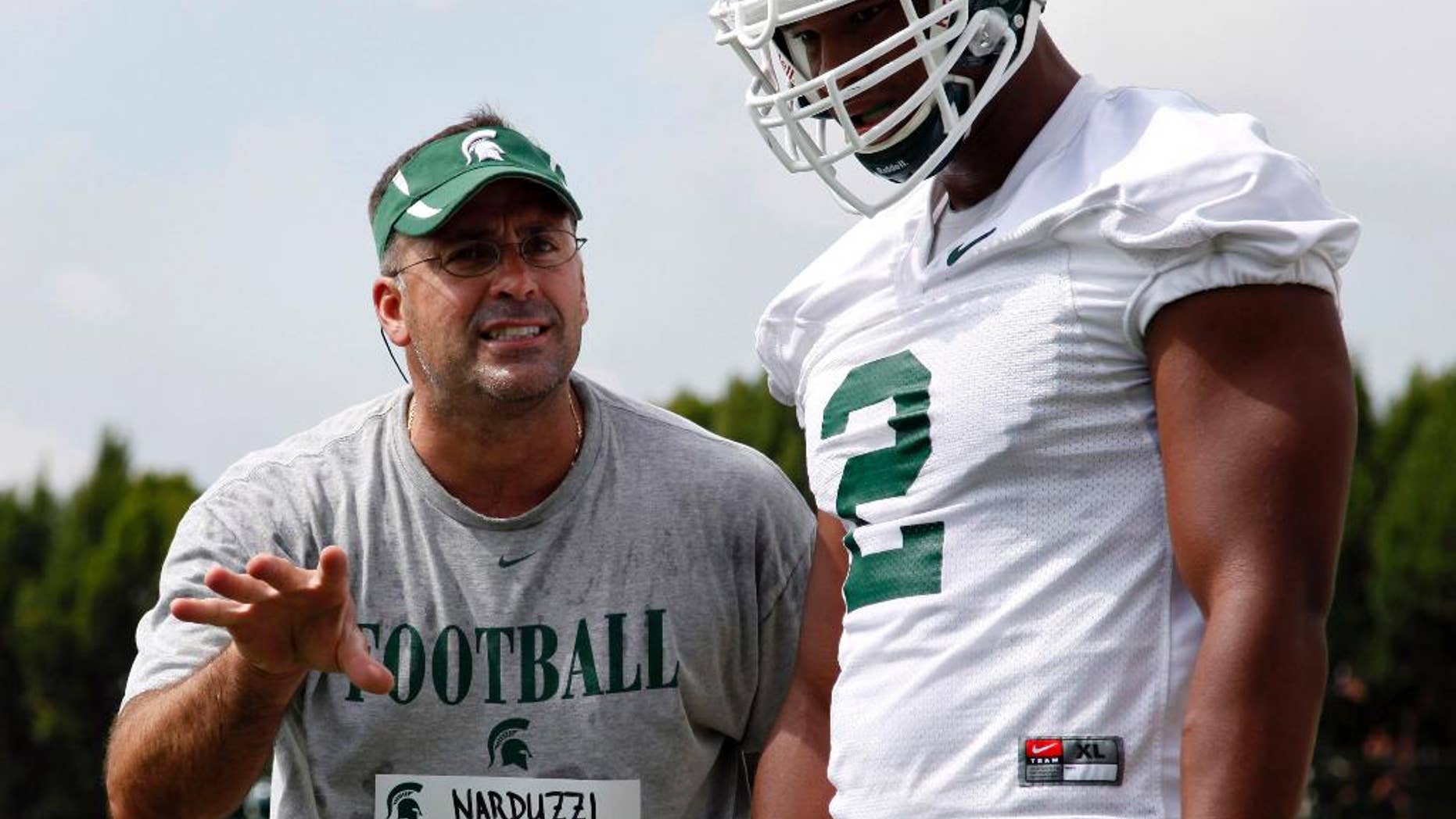 EAST LANSING, Mich. – Defensive coordinator Pat Narduzzi has helped turn Michigan State into one of the nation's top defensive teams over the last few years, but Saturday's game at No. 3 Oregon might be his biggest test yet.
The matchup between the seventh-ranked Spartans and the high-scoring Ducks is perhaps the most intriguing nonconference game on this year's college football schedule — and Oregon's quick-paced offense will put plenty of pressure on Narduzzi's talented unit.
Oregon averaged 45 points per game last season, but the Ducks did lose twice, including against Stanford when they allowed three sacks and didn't score until the fourth quarter. Now it's Michigan State — with defensive standouts like lineman Shilique Calhoun and safety Kurtis Drummond — that will try to slow down the Ducks.