Michigan running back compares running style to feral cat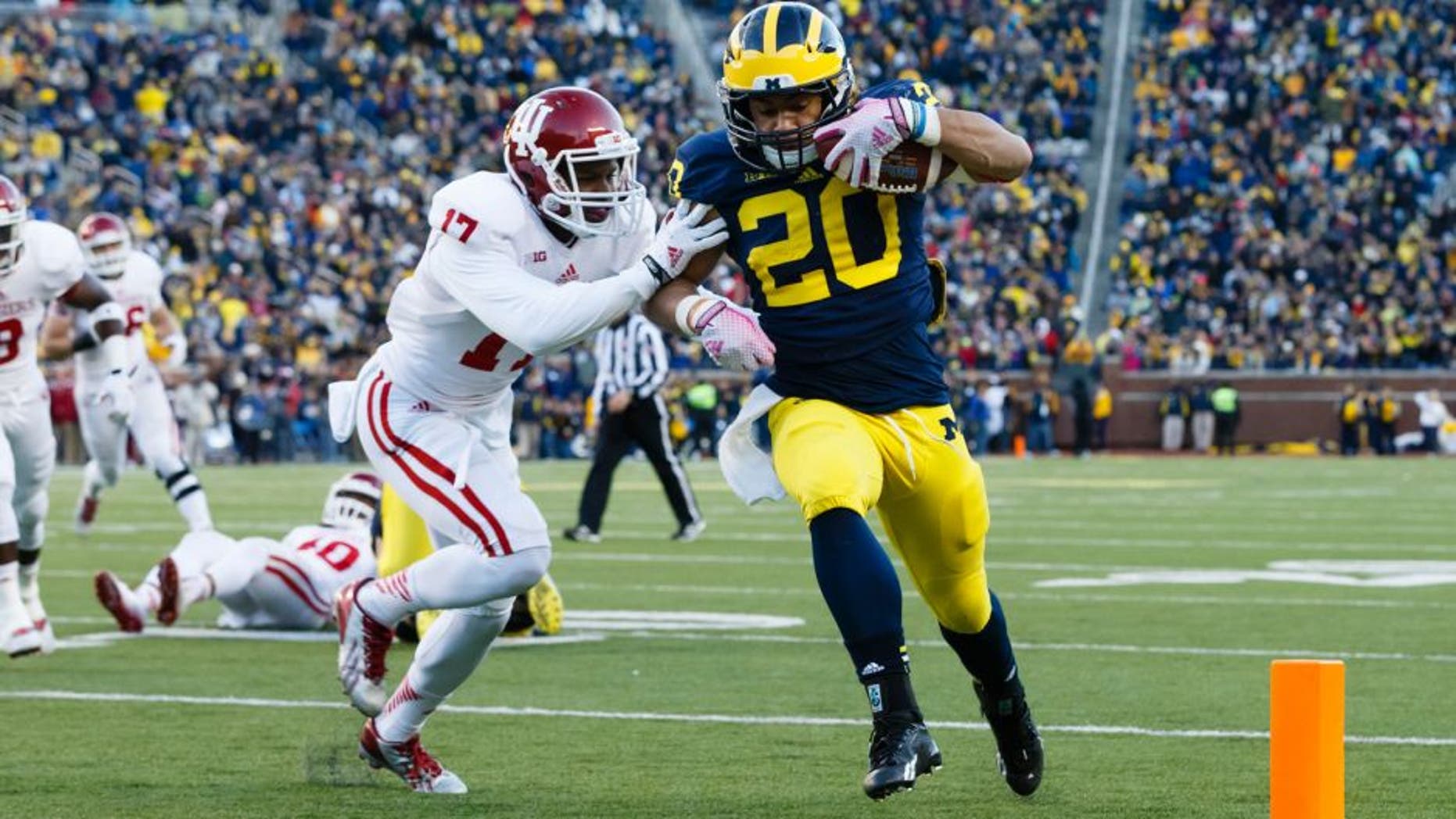 Michigan football faces many questions this month as Jim Harbaugh prepares his first Wolverine team to face Utah in its season opener.
Chief among them is who will be the No. 1 running back, and the player who finished last season as the starter had an interesting way to describe his running style.
Drake Johnson told MLive.com he is a "feral" runner.
"If you throw a cat in the street, it's just going to run," Johnson explained. "It doesn't really have rhyme or reason. It just moves for whatever the situation is. That's how I run the ball."
The Ann Arbor native was only third on the team in rushing last season with 368 yards on 60 carries, but his average of 6.0 yards per carry bettered fellow contenders Derrick Green (5.7 ypc. last season) and De'Veon Smith (4.8).
Johnson started the last two games of the 2014 season and ran for two touchdowns against Ohio State. His productive afternoon against the Buckeyes was cut short, however, by a torn ACL.
MLive reports he is "ready to play, but still restrained" as far as his availability for practice.
Green, who also had a season-ending injury last year, and Smith are joined by Johnson and USC transfer Ty Isaac as the top competitors to be the Wolverines' No. 1 running back when the season starts.