Michigan head coach Jim Harbaugh featured in new rap video 'Who's Got It Better Than Us'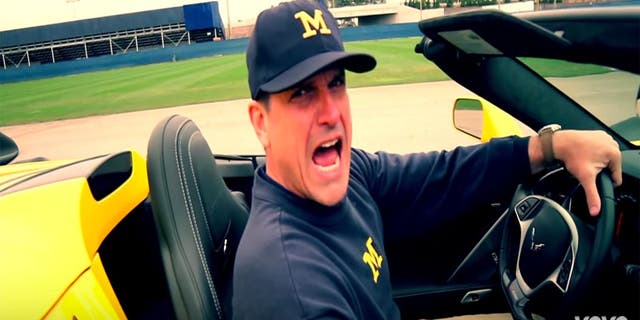 NEWYou can now listen to Fox News articles!
QUESTION: What happens when you leave Jim Harbaugh without the supervision of an adult?
ANSWER: He goes and does Jim Harbaugh things...
Monday, the University of Michigan's head football coach appeared in a new Wolverines football-inspired rap song and video by hip-hop artist 'Bailey', titled: "Who's Got It Better Than Us?"
It's not just a cameo either. Harbaugh drops bars while driving around in a yellow sports car!
Please don't ever change, Jim Harbaugh, you are perfect just the way you are.