Michigan family shows its devotion to Wolverines by naming son 'Harbaugh'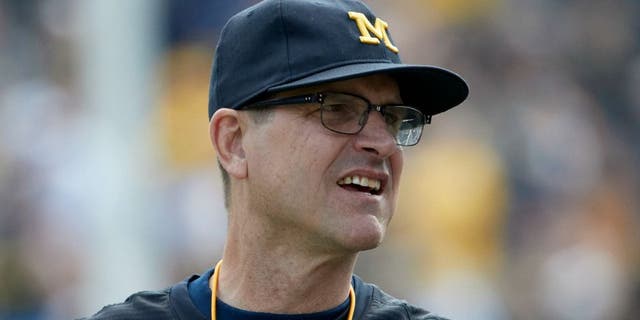 NEWYou can now listen to Fox News articles!
There are levels of devotion and then there is what a Michigan family did when naming its baby last year.
The Fettig family of Moran, Mich.,named their fourth son after the U-M coach:Harbaugh Lee Fettig.
Though the boy was born on Sept. 1, 2016, his name became a sensation today when Harbaugh tweeted the Fettigs'birth announcement, commenting: "Something about this kid, A Winner & Champ all the way! Enthusiasm! M Fan! Harbaugh Lee Fettig, keep an eye on him."
Harbaugh Fettig weighed in at 8 pounds, 2 ounces at birth and was almost 21 inches.
It won't be the first -- or last -- time the Wolverines keep their eye on his measurements.
USA TODAY Sports | John David Mercer