Michigan coach Brady Hoke anticipates QB Devin Gardner and assistant coaches back next season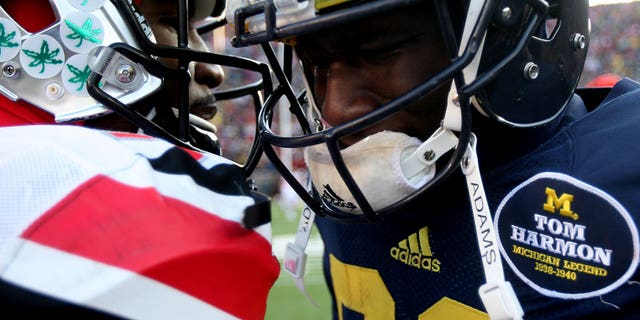 DETROIT – Michigan coach Brady Hoke says he expects quarterback Devin Gardner to return next season and anticipates retaining all of his assistant coaches.
Hoke spoke to reporters Monday at an event to promote the National Child Identification Program.
Gardner was granted a fifth year of eligibility because of a back injury he had as a freshmen after he played sparingly. Hoke says he plans to evaluate the entire football program, including his staff, as he does after each season.
The Wolverines closed the regular season with a 42-41 loss to Ohio State on Saturday, failing to convert a 2-point play with 32 seconds left.
Michigan finished the regular season with a 7-5 record, and a fifth-place finish in the six-team Legends Division, after a 5-0 start.