Michael McDowell has played bizarre role in this year's Chase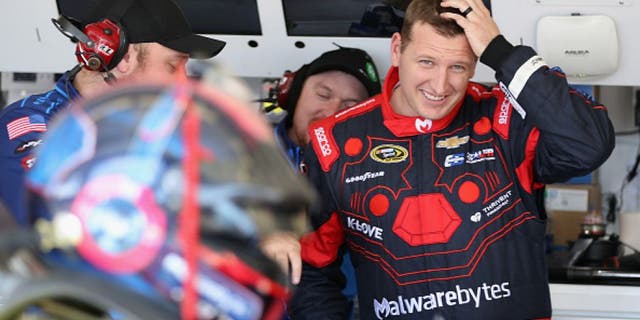 One bizarre little footnote to this year's Chase for the NASCAR Sprint Cup is the profound role Michael McDowell has played in it.
For being 30th in points, McDowell has played a huge role in two Chase races.
In the opening race of NASCAR's playoffs at Chicagoland Speedway, Chase Elliott was leading and heading to an apparent victory. But then, on Lap 263 of the scheduled 267-lap race, McDowell crashed in Turn 4.
The field came in for tires and Martin Truex Jr. had a better stop than Elliott did. In overtime, Truex drove to victory.
Sunday at Phoenix International Raceway, Matt Kenseth had a big lead when McDowell cut a tire and crashed again on Lap 311 of the scheduled 312-lap race.
On the restart, leader Kenseth came down on second-place Alex Bowman, making contact that sent Kenseth into the wall.
Instead of winning the race and advancing to the Chase finale at Homestead-Miami Speedway, Kenseth got knocked out and Joey Logano drove onto victory and will battle for the title with Jimmie Johnson, Carl Edwards and Kyle Busch.
Neither of McDowell's incidents were deliberate, nor did he do anything wrong either time.
But it sure is strange the role that fate plays in racing incidents.