Miami Marlins' minor-league affiliate outdraws major-league team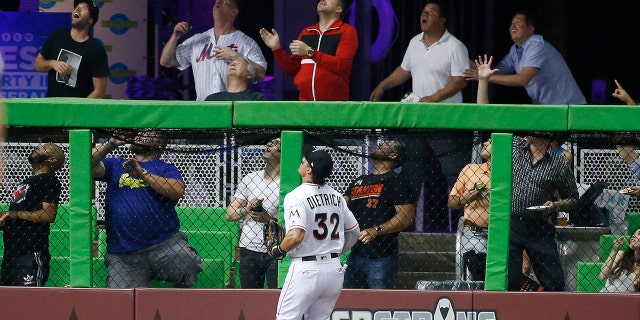 The Miami Marlins failed to put an exciting product to start the 2018 season and the lack of fan support at the ballpark started to show even just nine games into their home schedule.
The Marlins, who lost to the New York Mets at their home park 4-1, drew in 6,150 fans for the Wednesday night game in 75-degree weather. Oddly enough, the team's Double-A minor league affiliate Jacksonville Jumbo Shrimp held its home opener the same night and drew 6,960 fans in slightly cooler temperatures.
Miami only had 19,669 total fans in attendance for its home stand against the Mets – who have jumped out to 10 wins in its first 11 games to start the season. Marlins Park itself can seat 36,742 people.
The way the organization is recording attendance may have something to do with the abnormally low figures. The new ownership group – led by former New York Yankees shortstop Derek Jeter and businessman Bruce Sherman – announced that the attendance numbers will reflect actual tickets sold, not counting giveaways or discounts, according to the Sun-Sentinel.
Nonetheless, the team didn't do much to give fans a reason to come to the ballpark. The team traded away three of its star players, making its Opening Day lineup a who's who of no-name talents.
Miami may get a crowd this weekend as they welcome the Pittsburgh Pirates into town. The Pirates are leading the National League Central division and the team has promotions like postgame fireworks, a beer festival and Jackie Robinson Day on the docket.