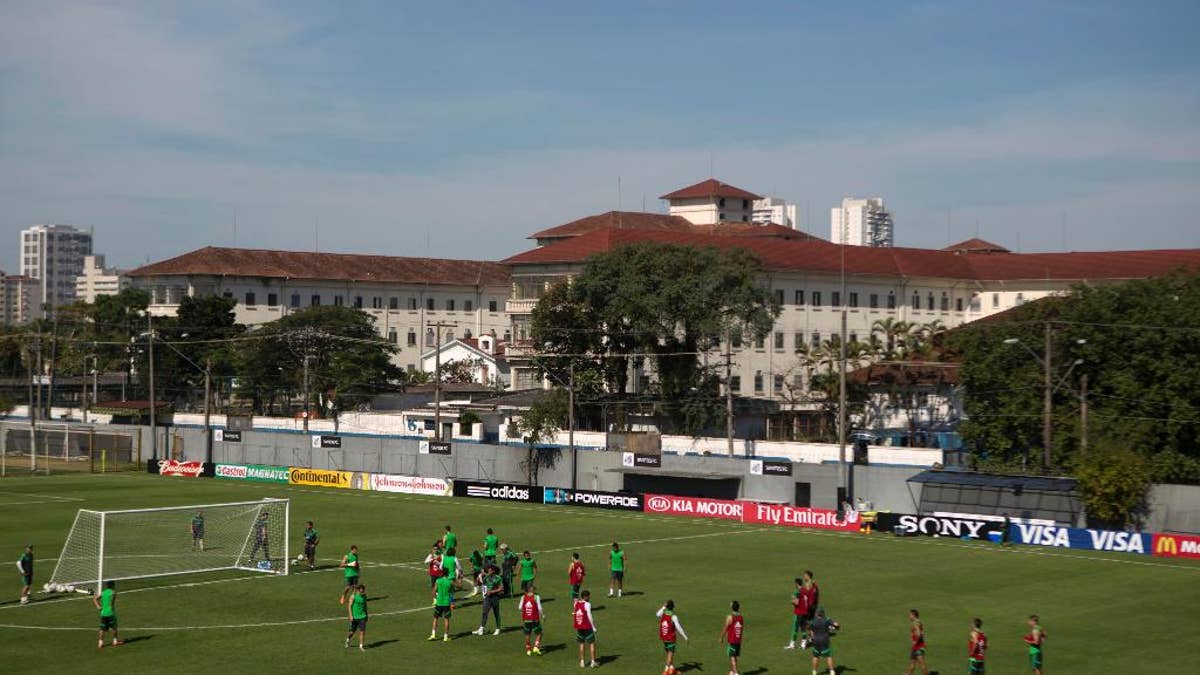 SANTOS, Brazil – Mexico's World Cup squad had to use taxis to get to training on Monday after the team bus wouldn't start.
Mexico, which opens its World Cup campaign against Cameroon in Group A on Friday, has its training ground about two kilometers (one mile) from the team hotel in Santos, around 70 kilometers (43 miles) from Sao Paulo.
Team captain Rafael Marquez tweeted "off to training by taxi" and added a photo of himself with teammates Alfredo Talavera, Hector Herrera and Marco Fabian in the car.
The national team's Twitter account later tweeted that the bus had been repaired in time for the return journey to the hotel.