Mets' Wilmer Flores loses 10 pounds in 5 days prior to NLDS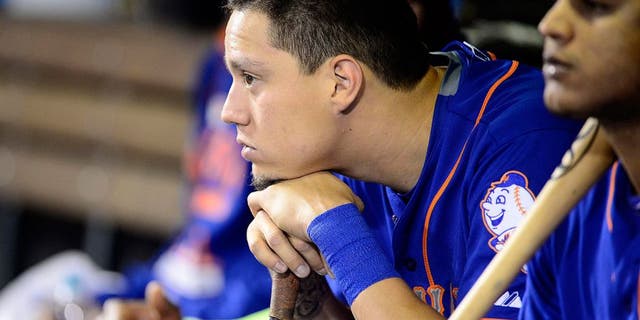 NEWYou can now listen to Fox News articles!
As he prepares for his first postseason run, Mets infielder Wilmer Flores has reportedly lost a substantial amount of weight -- and not by his own volition, either.
Manager Terry Collins revealed to reporters on Wednesday that Flores lost 10 pounds in five days while recently suffering with strep throat.
"He's been extremely weak," Collins said of the 24-year-old middle infielder. "He's been eating lately and he feels a lot better and his back's been fine but we just couldn't play him."
Although Flores is feeling better now, Collins said he will likely start Ruben Tejada at shortstop on Friday for Game 1 of the NLDS, as he matches up better against Dodgers ace Clayton Kershaw.
Nonetheless, Flores will be available for Friday's game should the Mets need him off the bench.
"If I need him he'll be fine on Friday," Collins said. "They got [him] on new medication."