Mets players decline to talk after Terry Collins doesn't play them in ASG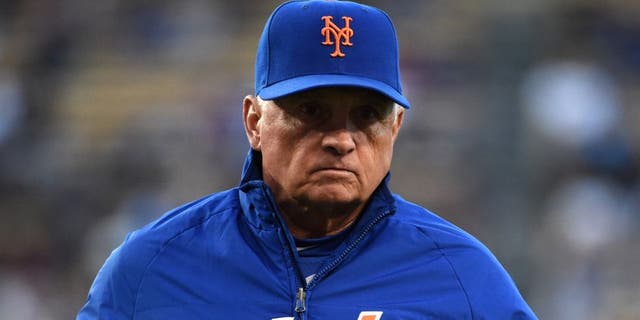 NEWYou can now listen to Fox News articles!
Baseball goes out of its way to have every team represented at the All-Star Game, but one National League team didn't have any of its players get into Tuesday's game ... the New York Mets.
Despite having Mets skipper Terry Collins in charge of the National League, none of three players who attended the game from the defending NL champs touched the field Tuesday. And it appears as though that didn't sit well with Jeurys Familia, Bartolo Colon and Noah Syndergaard (Yoenis Cespedes was also named to the team but didn't make the trip due to a quadriceps injury).
The trio reportedly declined to comment to the media after the American League's 4-2 win. A Mets spokesman told the media that Familia, who was making his first All-Star appearance, did not want to talk because he didn't appear in the game.
The New York Post relayed the situation to Collins, who twice talked to Familia after the game. After every player in the clubhouse left, a spokesman also spoke to Familia and he finally agreed to speak to the media.
"No, I wasn't disappointed I couldn't pitch," Familia said. "He told me before the game if there was a save situation in the ninth, I would pitch.''
Collins said that the plan going into the game was that Familia would pitch only in a save situation and Colon would be used as an emergency pitcher in extra innings.
The Mets, who are six games behind the Nationals for first in the NL East, return to the field Friday to face the Phillies in Philadelphia.