Mets' Niese watches baby being born on FaceTime after rough outing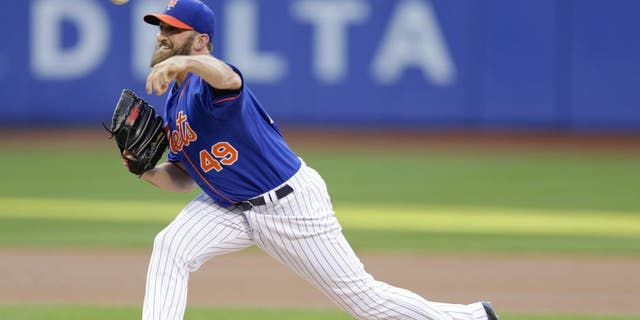 It's probably not too far of a stretch to say New York Mets hurler Jonathon Niese was a little distracted Friday night.
The left-hander took the mound against the Los Angeles Dodgers knowing his wife was about to give birth to the couple's second child. Instead of opting to skip his start, Niese elected to give it a go against the NL West-leading Dodgers.
It didn't go well.
Niese gave up six runs in a season-low three innings before being pulled. He then watched the birth of the child on FaceTime before boarding a plane to be with his wife in Toledo, Ohio.
Mets catcher Kevin Plawecki said manager Terry Collins told Niese that the baby was coming in the second inning. Niese gave up two homers in the third before completing the frame and being removed.
"I'm just happy that he's able to get back there to her now," Plawecki told ESPN.com. "He did a great job given the circumstances today."
Collins said Niese never wavered in his decision to start Friday.
"We discussed the whole thing about his options, and he wanted to pitch. So he did," Collins said.