Mets' Murphy has 'mild' quadriceps strain, listed as day-to-day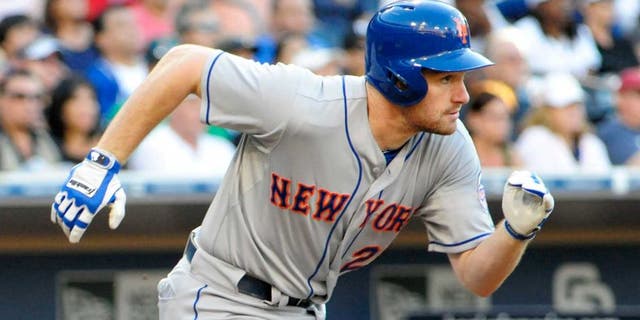 New York Mets Daniel Murphy has been diagnosed with a mild strain of the left quadriceps.
Murphy was examined Thursday and listed as day-to-day after he was forced to leave Wednesday's game against the Philadelphia Phillies. He suffered an injury to the same quad in June and wound up missing 3 1/2 weeks.
With the Mets holding a 6 1/2-game lead over the Washington Nationals atop the National League East, the Mets can afford to be careful with Murphy, who has been filling in at first base for the injured Lucas Duda (back).
Murphy, who has spent the bulk of his playing time at second base this season, is batting .282 with 10 home runs and 58 RBIs.
(h/t New York Post)